Hi, I'm Rachel and I'm addicted to cute pink interiors and french fries, so of course I was in heaven here. I'm the Content Editor for MINKPINK, so it's my job to create and curate beautiful content for our social media feeds, which is how I found myself at Hacienda on a sunny Wednesday afternoon (coolest job in the world, or what?). As I sipped a delicious cocktail and admired the stunning view from the floor-to-ceiling windows, I actually had to pinch myself that I was here for work!
This place is an Instagrammer's dream - the bar looks out onto the sparkling harbour and floods the pink interiors with beautiful light, making it the perfect place to spend a long lunch and watch the sunset. An #ootd snap on the pink leather couch and a shot of your drink in front of the statement greenery wall are must-haves for any Instagram feed. My tip? Order the Fresa Spritz cocktail and the Mojito Sliders - you can thank me later!
I'm wearing the Heroine Midi Check Skirt and Fiery Tiger Midi Shirt Dress.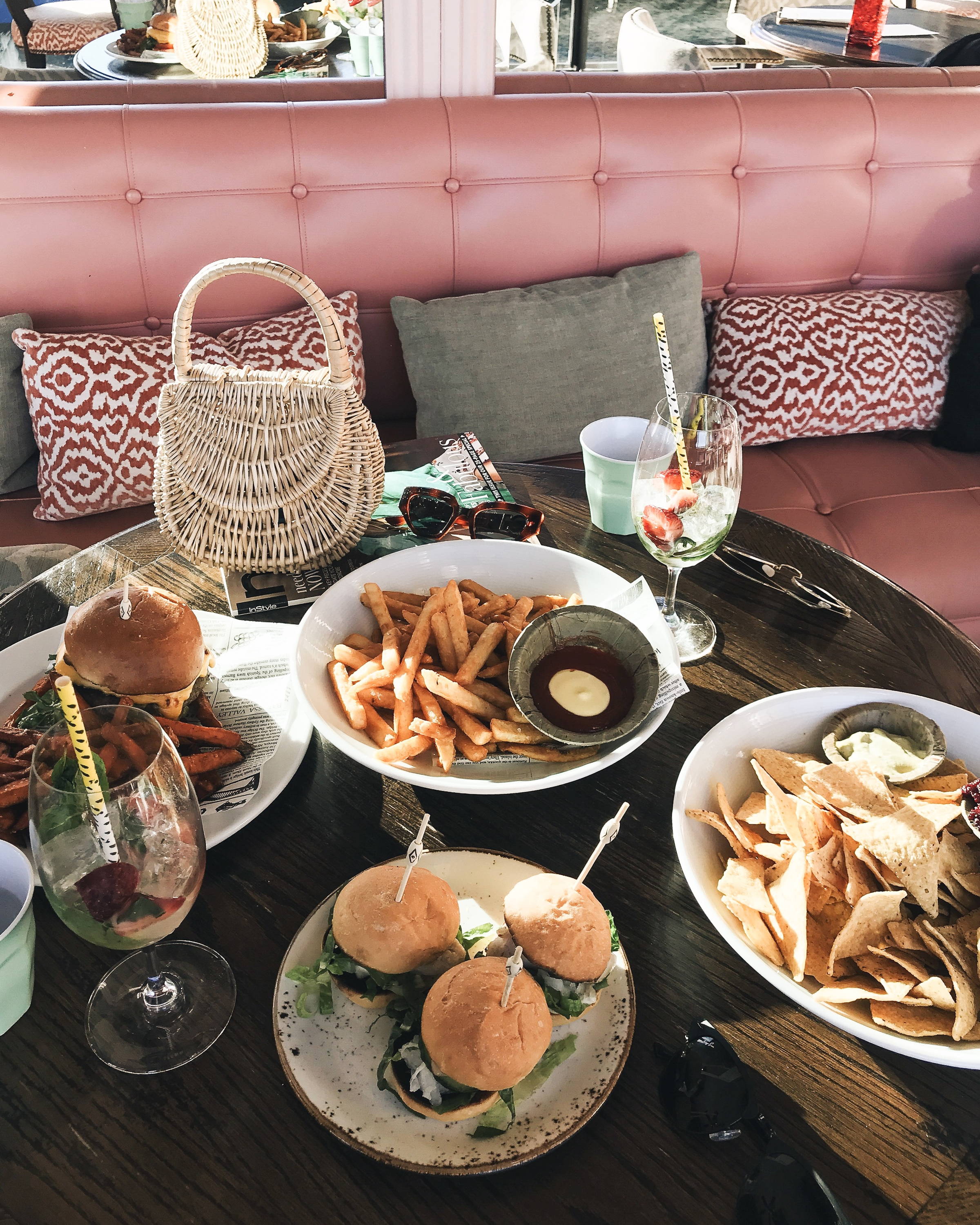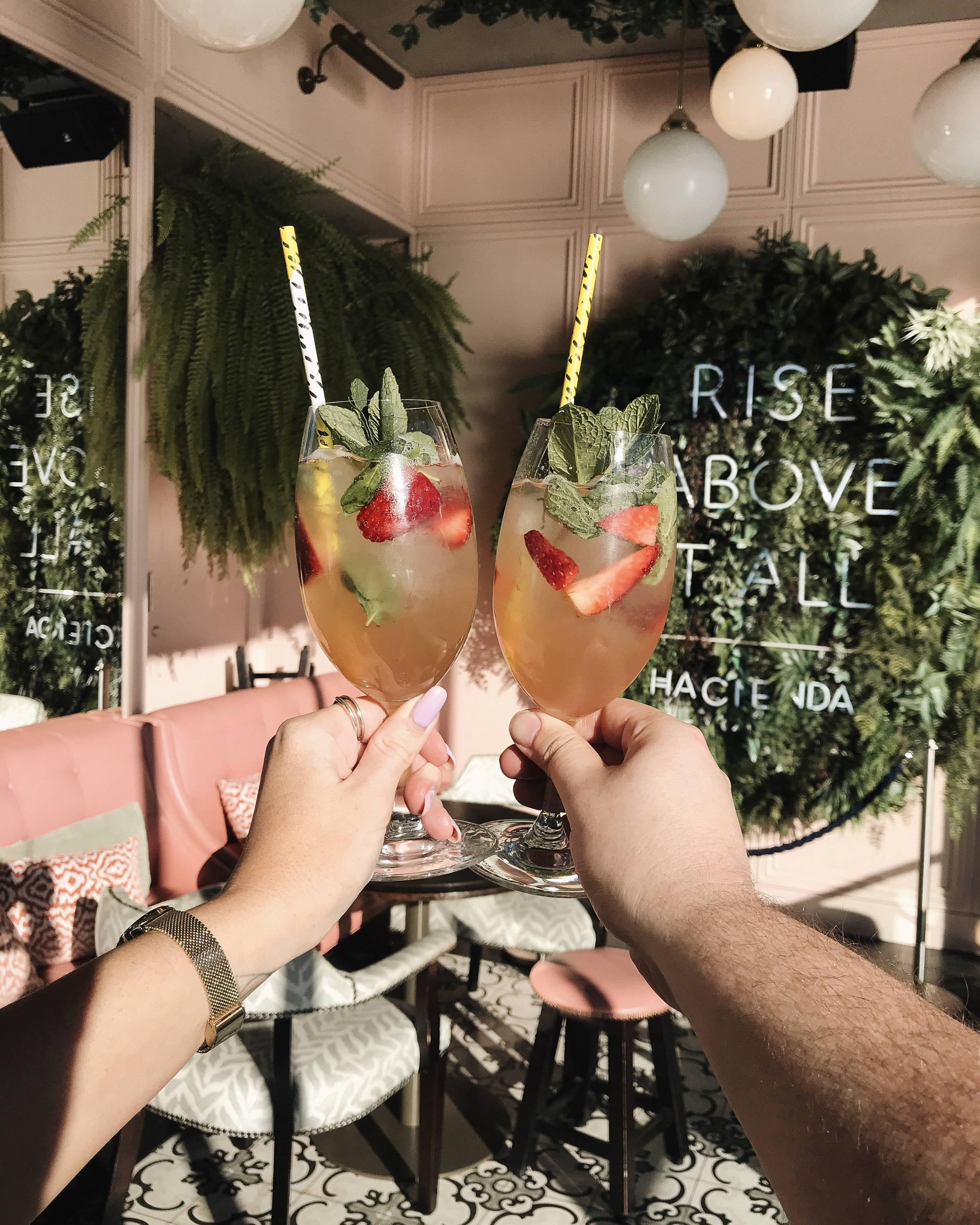 ---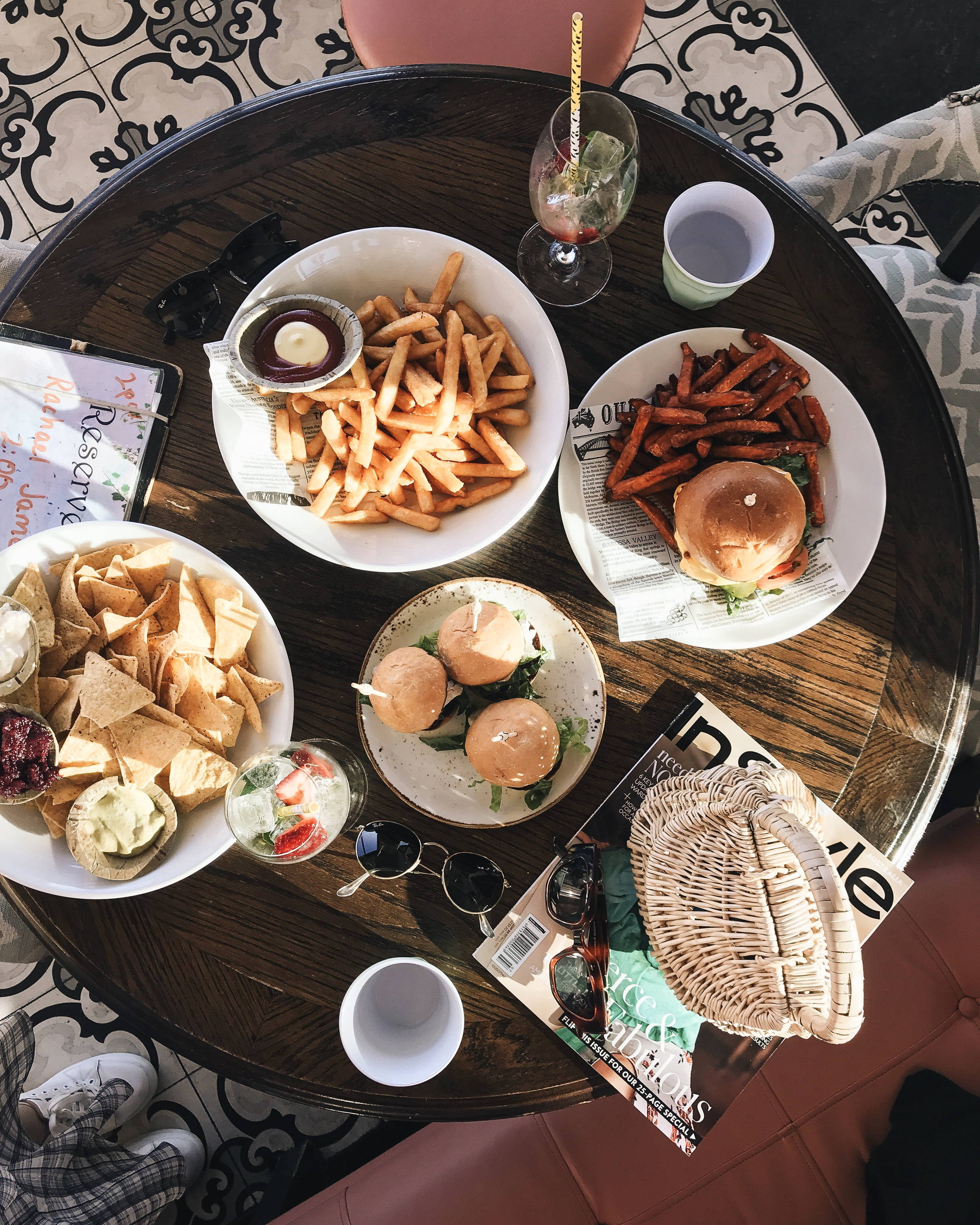 ---