Well known for her sun-drenched and pretty pastel Instagram feed, Edith Broad (aka. @edi.bee) has the kind of enviable effortless style that Australians are so well known for. Edith chatted to us about her upcoming travel plans, the most beautiful places she's ever been, and what gets her inspired.
Edi wears the Appletini Pants and The Bay Frill Bandeau.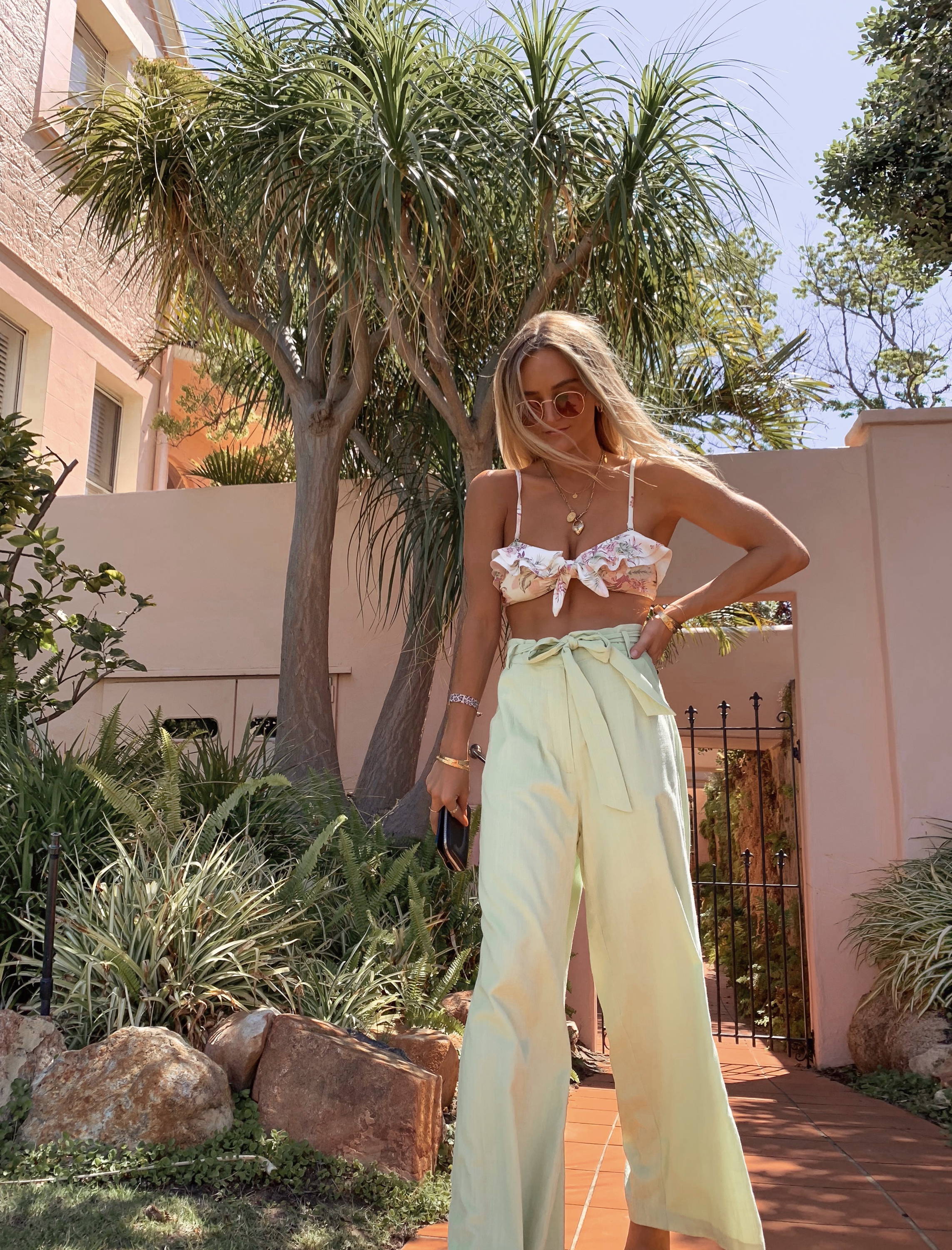 1. Tell us a bit about yourself
I love making things, long drives, seeing a good movie, cooking, a wine somewhere cosy with friends and fam, visiting new places, meeting new people...generally getting the best out of life - I don't like feeling like I'm wasting time, so I keep busy always!
2. How would you describe your style?
Pretty relaxed.
3. What inspires you?
An early morning coffee overlooking something beautiful, pastels, a balmy sunrise, a really good song, the prospect of an upcoming holiday.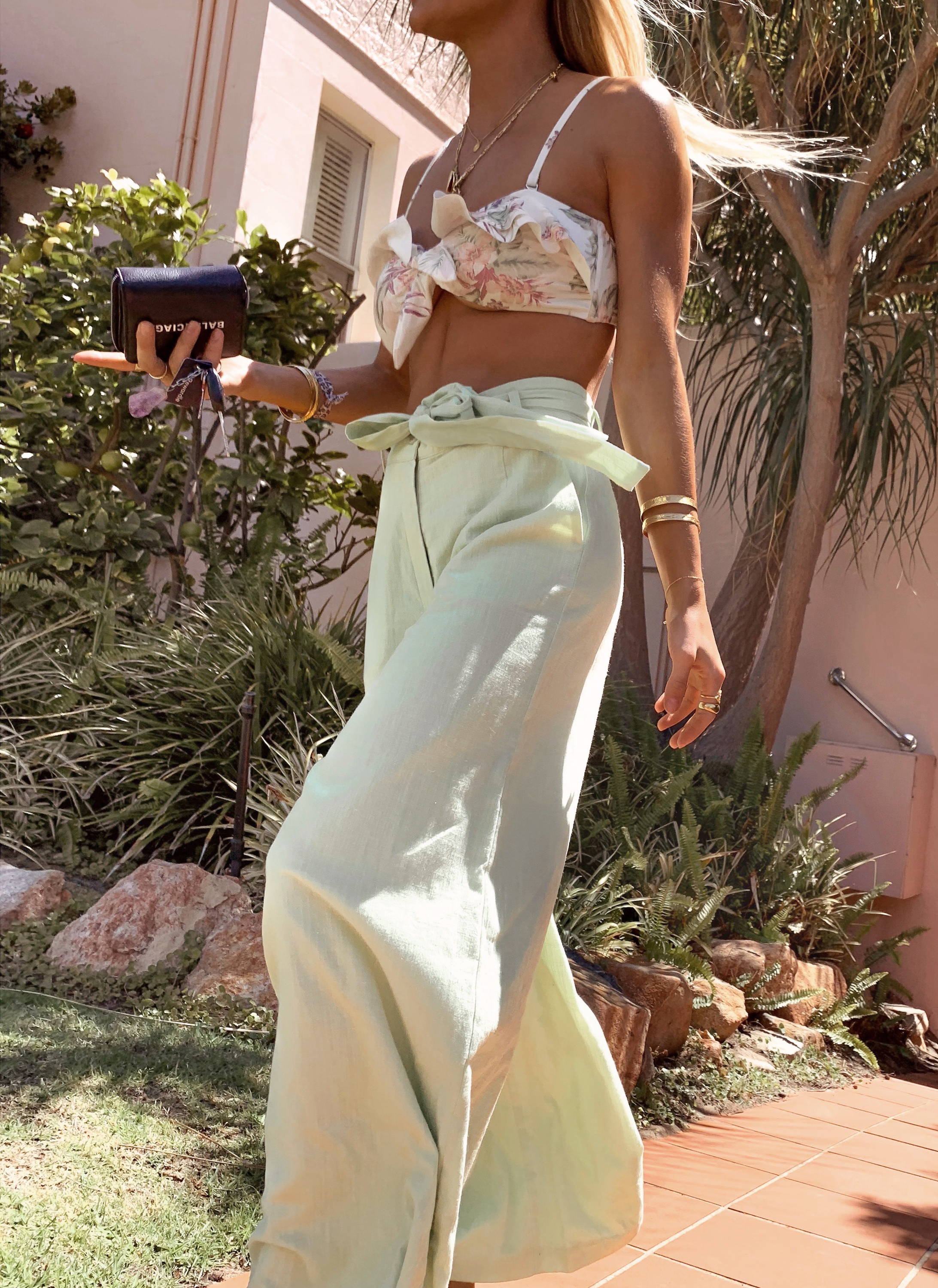 4. What's your favourite trend for this season?
Pastels!
5. Do you have any travel plans coming up?
Yes! Heading to New York, Mexico and the Caribbean over Christmas and New Years...ticking off some serious bucket list items!
6. Where's your favourite place you've ever been?
Oh nononono this question!! Too many! Overseas I'd say Positano/the Amalfi Coast, Malta, Milos...but Australia is so amazing too. I drove the north side back from Byron to Perth last year, I just can't believe how beautiful and tranquil it all is. From Byron up to Queensland's far north coast through to the Northern Territory, over the border into the Kimberley region, there are waterfalls and natural spas everywhere. Then to Broome, Karijini, Coral Bay and down WA's coast. It was all so great. Can't forget the bottom of WA too - Margaret River region, Meelup Beach in Dunsborough, all the beautiful bays in Esperance. And still so much to see!