Fashion, travel and fitness blogger @fitfabstef recently stepped out in New York City wearing our Vera Maxi Dress - the perfect little black dress for a spring night out in the city. She chatted to us about where she finds her inspiration, her current top trends, and her fave restaurant in New York.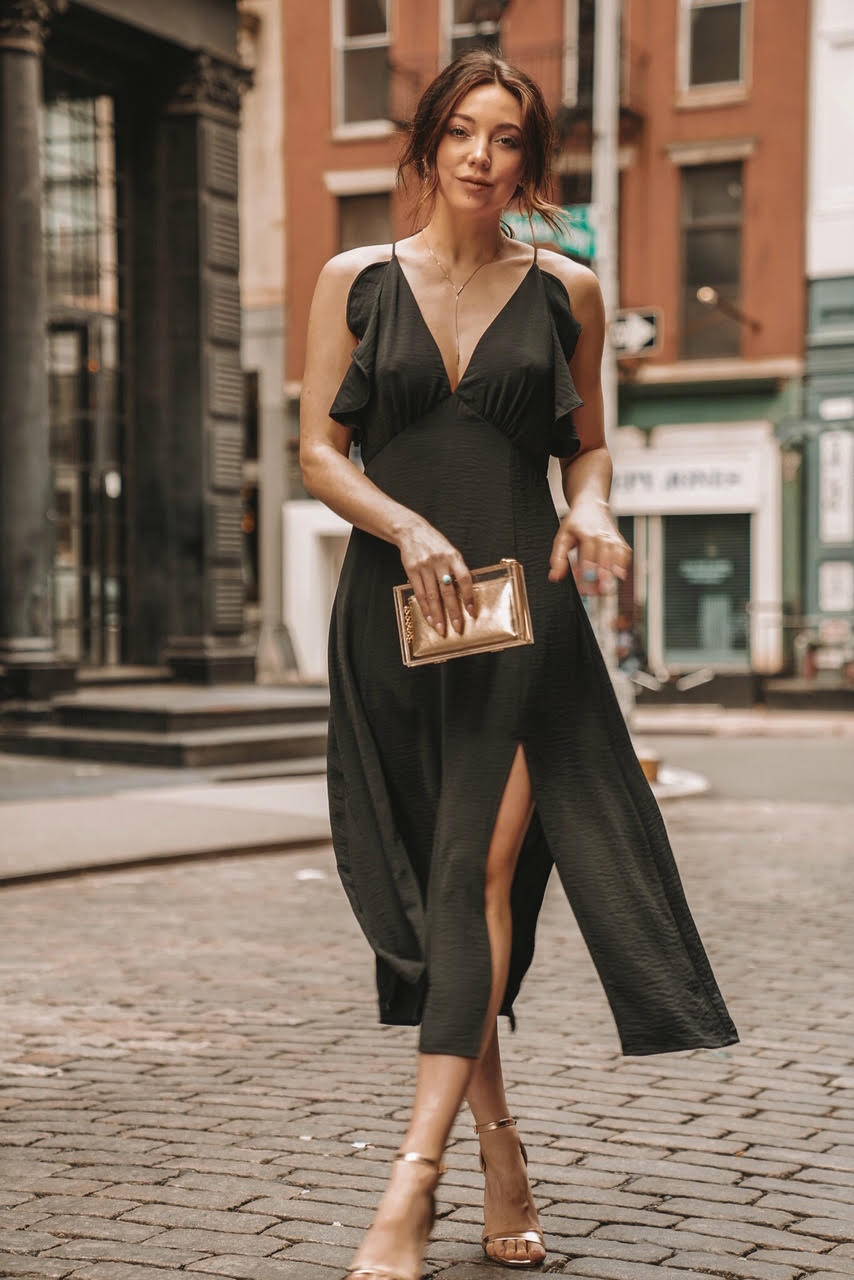 MINKPINK: How do you decide what to wear for a night out?
Stef Miller:It was a tad humid but such a nice night in New York! So I wanted to wear something flowy and comfortable but that also had a little edginess to it. My black MINKPINK dress did the trick! I dressed it up with old stilettos and my clear and gold clutch, and off we went!
MP:Where do you get your inspiration from?
SM: I love taking simple colors and accessorizing. I probably own more accessories than clothes to be honest! I went back and forth between this look and a bright orange slip heel and some colorful earrings. But wanted to stay more city chic.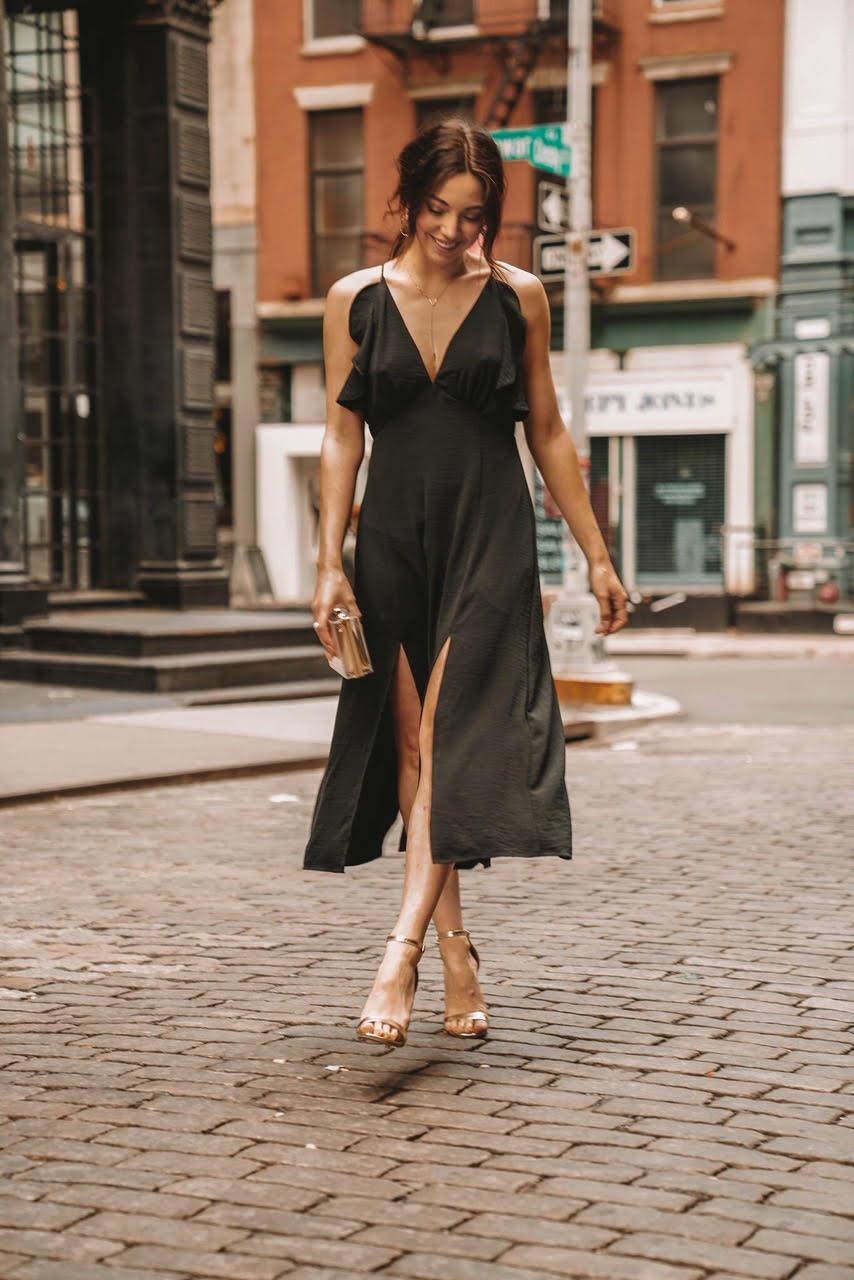 MP: What is your go-to spot in NYC?
SM: The cutest little Morocoon restaurant called Chou Chou! Which means I love you. It's in Soho (where we took these pics) on 4th. The owners name is Mario - tell him Stefani sent you! He'll set you up.
MP: What are your favourite trends right now?
SM: I LOVE midi dresses, satin and silks. I like a chic but natural look with a touch of sexy. And this season that's in for sure. Slip heels are a big trend that are comfy and not painful to wear. And clutches are always a go-to for me, but I'm feeling the cross-body bag trend too for more casual outfits.