@MISHANDKIRK TALK LOVE, LIFE AND TRAVEL
Generally found exploring off the beaten track and discovering beauty on the land and sea, travel blogging couple Mish and Kirk shot these beautiful images in Palm Cove, Queensland.
Mish took some time out of her busy travel schedule to chat with us about all things love - for each other and their passion for travelling the world. Read on below.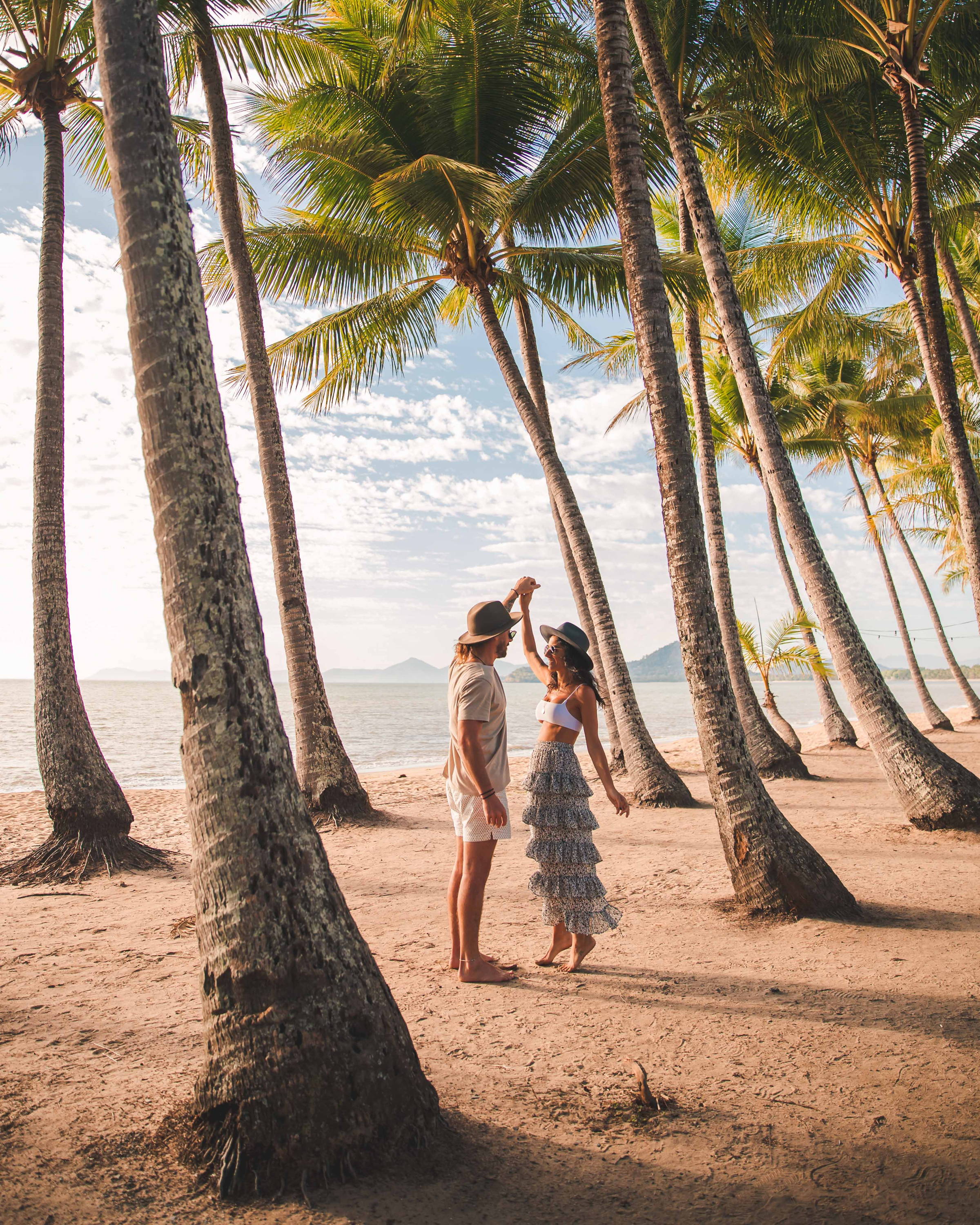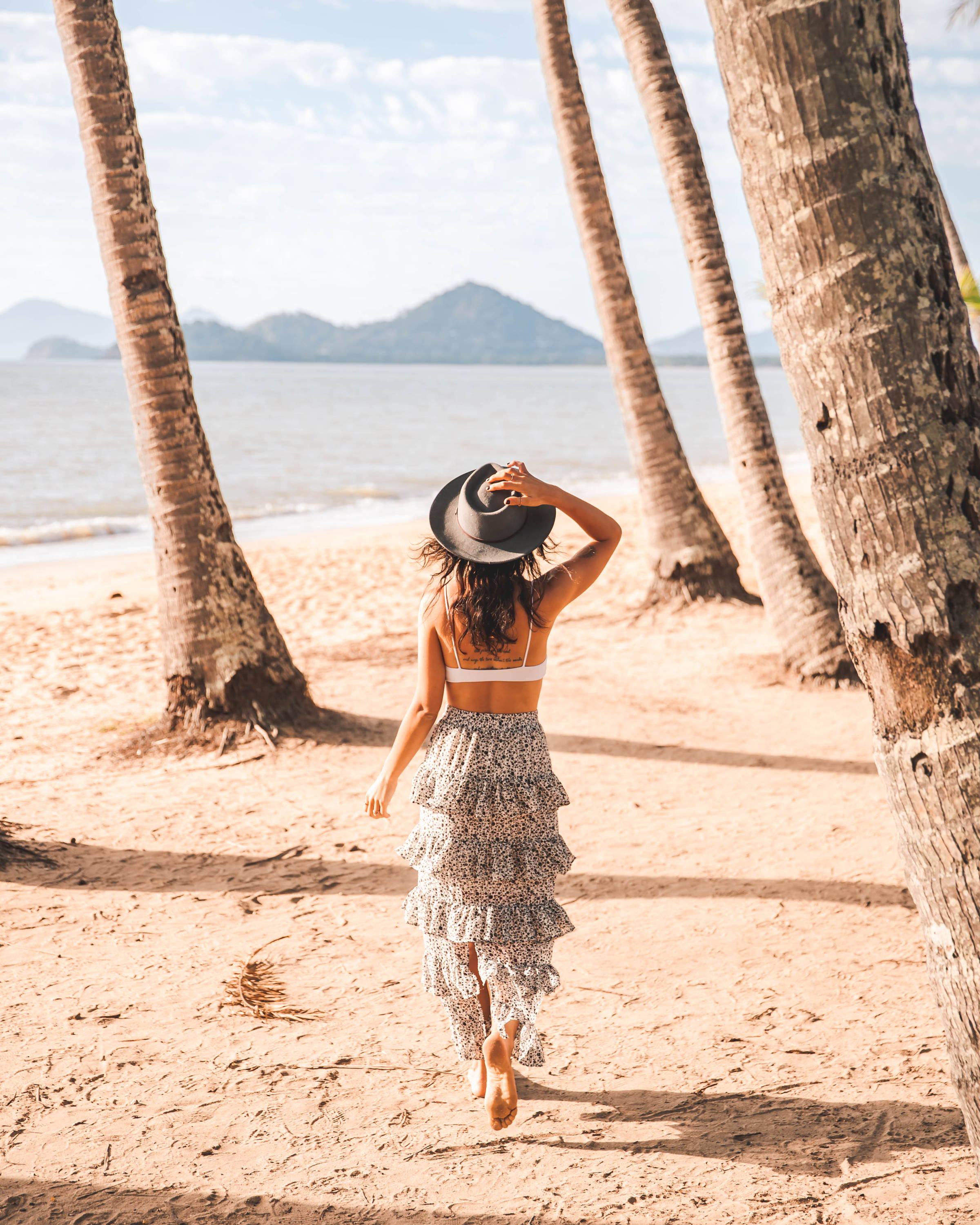 What sparked this life of travel?
One of the many things Kirk and I realised that we had in common quite quickly after we met, was our shared love for travel. Our first trips together were quite close to Australia, being New Zealand, then Indonesia, both of these experiences shared together were so eye-opening for us, and we knew that we wanted more.
Less than a year after we met, we decided that we wanted to embark on an around the world trip, so we packed up our entire lives into a backpack each, quit our jobs, farewelled our loved ones and spend just over 12 months travelling around New Zealand, South America, USA and Europe. Since then, I guess you could say we 100% caught the bug! Travelling, exploring new places, generally a little off the beaten track, and learning about new cultures and traditions and meeting beautiful people - so many reasons that we never wanted to stop!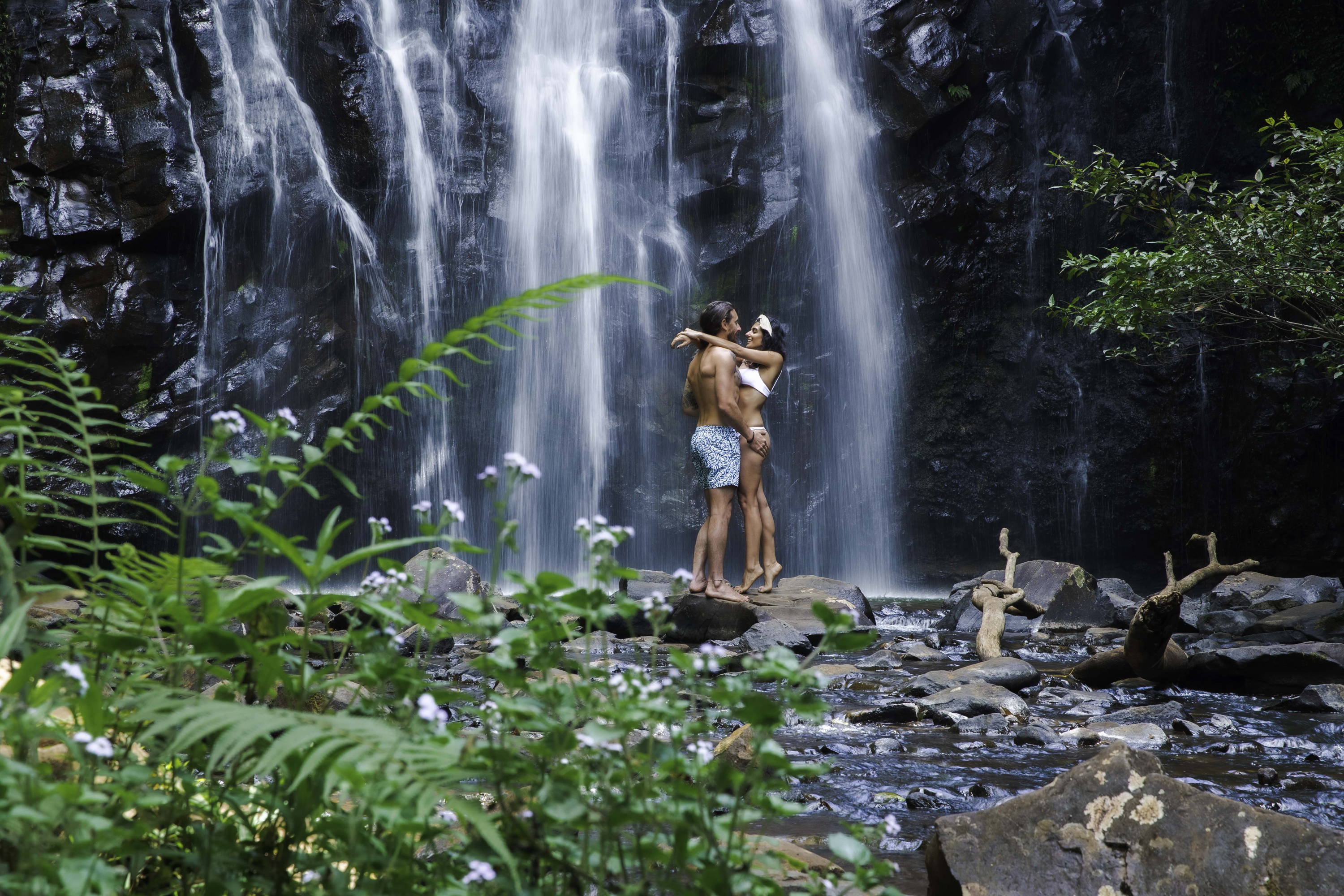 What are 5 essential clothing items do you have at all times?
1. Swimwear - you just never know where you will find a beautiful swimming spot, waterfalls, the ocean, especially in Australia.
2. Headwear - I love accessorising with head wraps, scarves and hats, and I feel that it really completes an outfit.
3. Comfy linen pants - these are a staple for me during our flights, comfy clothes on planes and road trips are a must. Linen is also great because even if it crinkles, it still looks good.
4. Neutral palettes - it can be hard packing all of my favourite pieces into one suitcase, so I find that choosing more neutral pieces help me mix and match my outfits and are a blank canvas for accessorising. We often will also wear white and cream in photographs so that we pop against a backdrop.
5. Kimono - so versatile! Usually lightweight so perfect for packing in carry-on, throw it on while relaxing around the home, for extra warmth on a plane, and also to cover shoulders and arms in some cultural settings while travelling (ie. visiting churches in Italy and mosques in Dubai).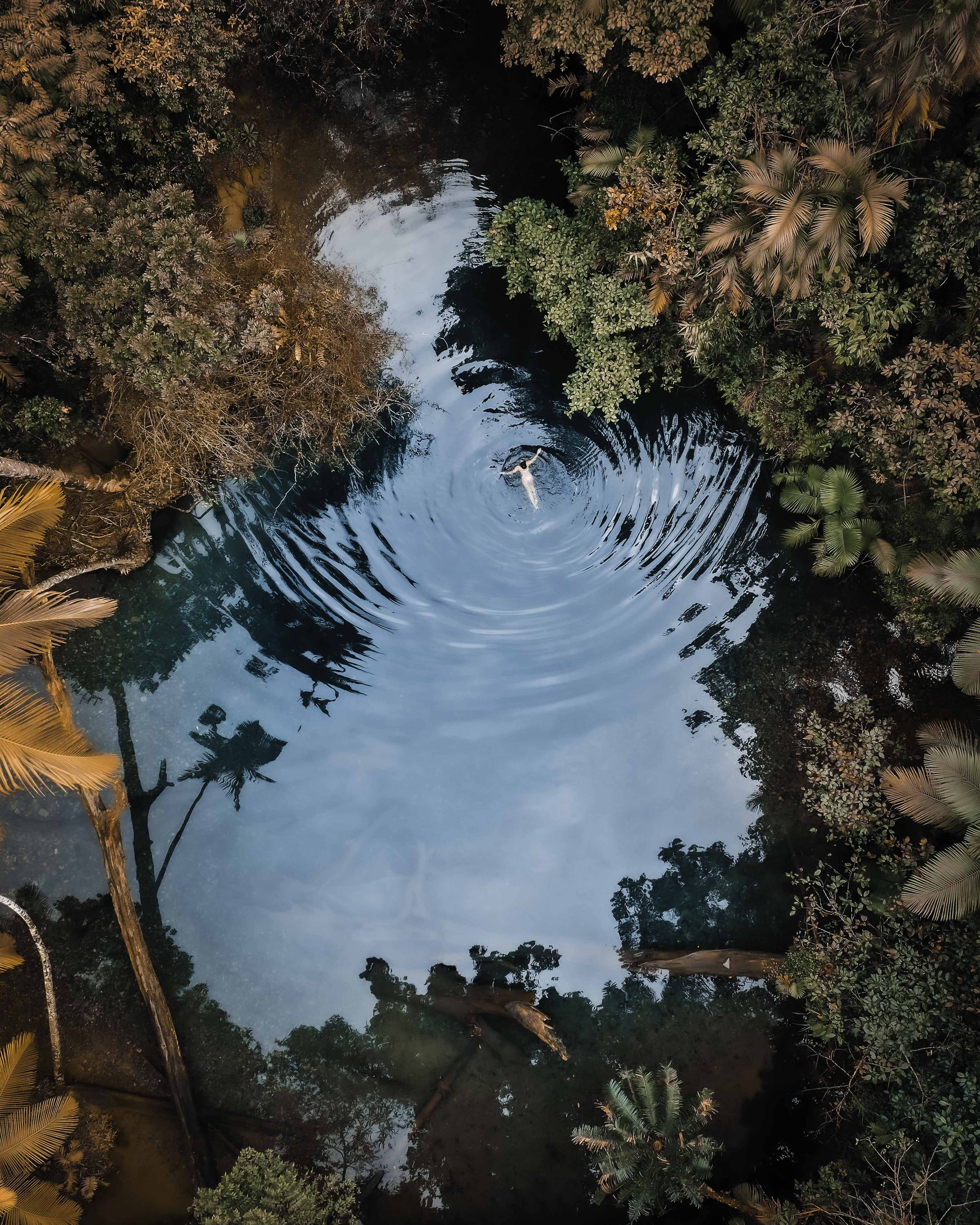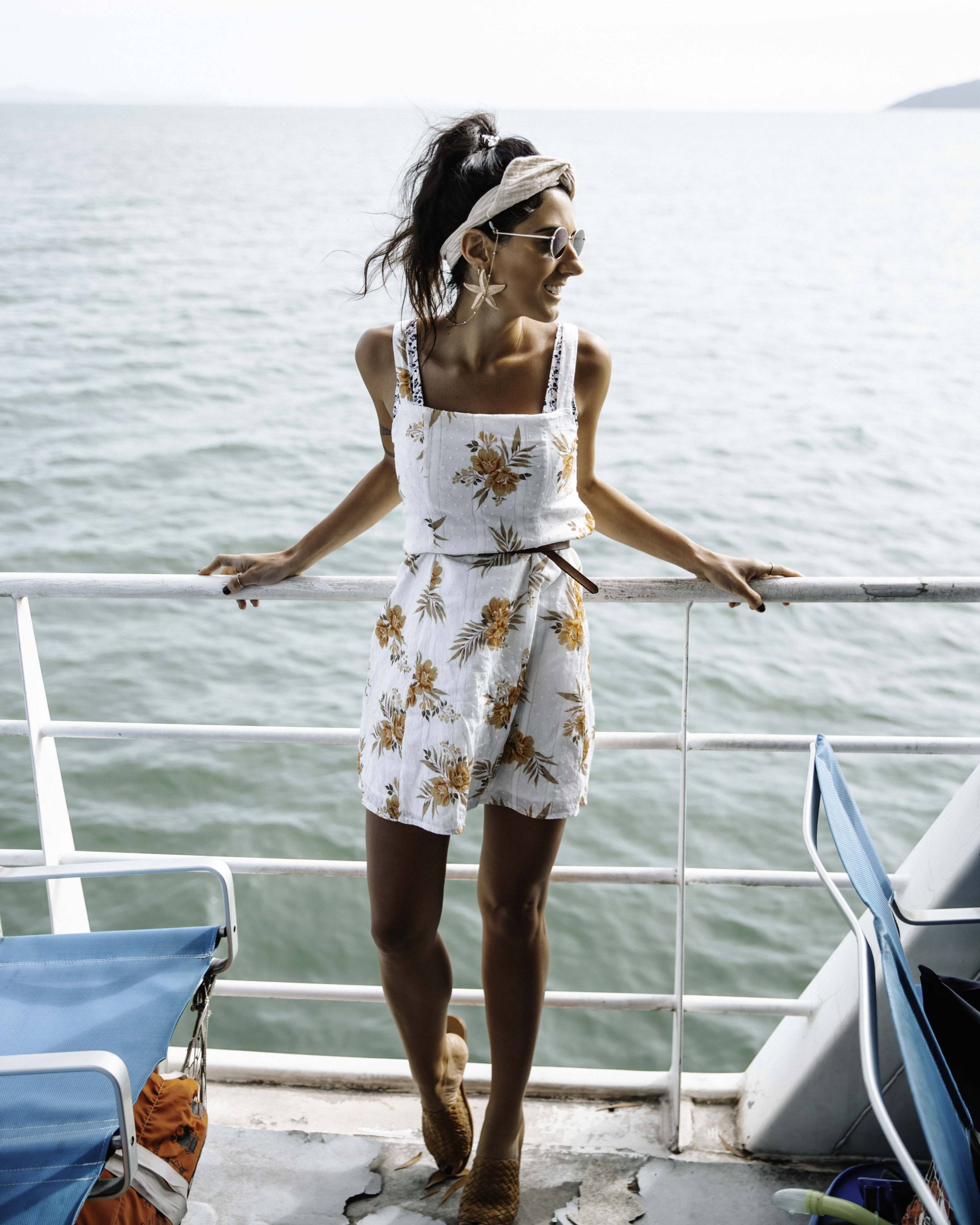 What's your favourite thing about Australia?
It's so hard for us to just name one thing! So we decided to share our top 3 (in no particular order):
1. The diversity of landscapes, from mountains in Tasmania, stunning coastlines, rainforests in North Queensland and desert in the centre, we are so lucky to have the best landscapes in the world.
2. The people, we love that strangers smile at each other in Australia. Everyone is friendly and welcoming, and we love the diversity of cultures in Australia, which brings with it good food and wonderful communities.
3. Our beaches - white sand, turquoise blue waters with stunning coastlines that stretch for kilometres. If you avoid the hot-spots, you can always find a patch of paradise all to yourself in Australia.
Any hilarious or embarrassing stories to share?
One day we were hiking through the mountains in South America, and after hours of walking along a trail, we were almost at the campground where we were planning on staying the night, but we met a roadblock - there was a massive cow, larger than any cow we'd ever seen, and it looked angry to see us. I was absolutely terrified, and refused to go any further. The cow and I were having a standofff because I was too scared to pass it! Eventually Kirk saved the day by distracting the cow, and I have never run so fast away from something! I look back now and feel so silly but there were tears and everything - I'll never forget that hike!
We adore you and Kirk, how did you guys meet?
Thank you! Kirk is originally from Sydney, but was staying in Adelaide for work. We met one night at a local pub, which also happened to be Kirk's birthday. I like to think I'm the best birthday present he's ever received. I loved (and still do!) Kirk's open mind and free-spirited nature, that we share real conversations and that he cares so much for our environment and the important things in life. Meeting each other has completely changed and shaped our life into such a wholesome one, and I feel so lucky that our stars aligned.
Shop Mish's travel style: