Kendall Baggerly is an Aussie travel blogger whose boho, beachside aesthetic has captured the hearts of her followers.
Her travel journey involves her gorgeous man, Glenn, Vance the van – their home away from home and their unhindered spirit to take on whatever life throws at them during their road-trip around Australia.
We were lucky enough to sit down with Kendall and chat about all things travel! This is what she had to say:
What are your travel plans for the colder months?
To stay away from the cold!!
Since we are doing a full loop of Australia and travelling counter-clockwise, we will hopefully be escaping the colder months by the time winter arrives. We should be up in Northern Queensland enjoying the dry season by then.
What would be your top 3 tips for someone who is thinking about buying a van or caravan and starting their travel adventures?
1. Do your research! We researched a lot of vans and planned for this trip about a year or so out, and we still feel like we could have researched more. Whether through watching YouTube videos, reading travel blogs, or speaking with friends and family, it all counts as research!
You'll be spending a LOT of time in the van you choose, so the more prepared you can be, the better. We took our van on weekend trips before we renovated it which helped us figure out exactly how we wanted the layout to work. This also prepared us for living on the road full-time.
2. Give yourself more time – in all aspects. Whether it's giving yourself more time to build the van or planning how long the trip is itself, you will soon realise that you'll need more time than you originally thought.
3. Remember that your plans are pretty much guaranteed to change, and that's okay. I'd say our travels have gone to plan about 25% of the time, but for us that's all part of the adventure.
Favourite place you have visited so far?
Byron Bay has been one of our all-time favourite so far! The laid back vibes are contagious and we feel so at home being here in our van. In saying this, we also really loved Lennox Head as well, which is just south of Byron and much less crowded.
Any embarrassing moments to share?
Oh man, one time I was changing in our van and I didn't close the curtains because I thought I would be really quick...but right as I was changing a big family walked by and peeked inside because they thought our van looked cute. It definitely wasn't good for anyone involved!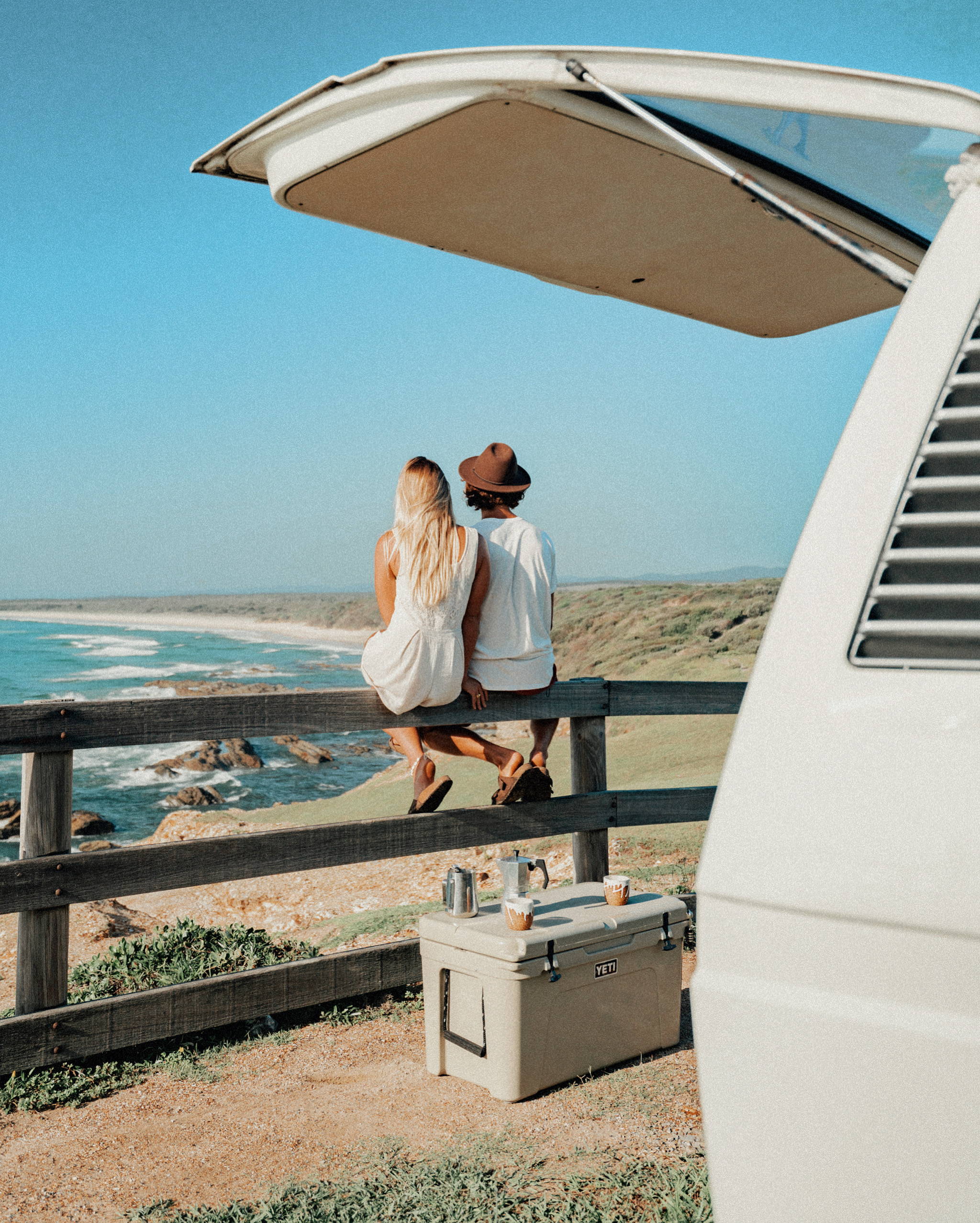 How would you describe your style of your travel blogging content?
I would describe our blogging style as laidback but intentional. We like to travel slowly, and in doing so are more intentional with the things we do as well as the content we create. I want to share all aspects of our travel journey – the good and the bad – to give a real insight into what it is like for anyone who is considering doing the same thing.
What is left to cross off your bucket list?
We've barely scratched the surface of our Australia trip so there is SO much left to do on my list! Uluru is a big one, as well as all of Western Australia. The thing I love so much about this country is how diverse it is, so I just can't wait to see it all.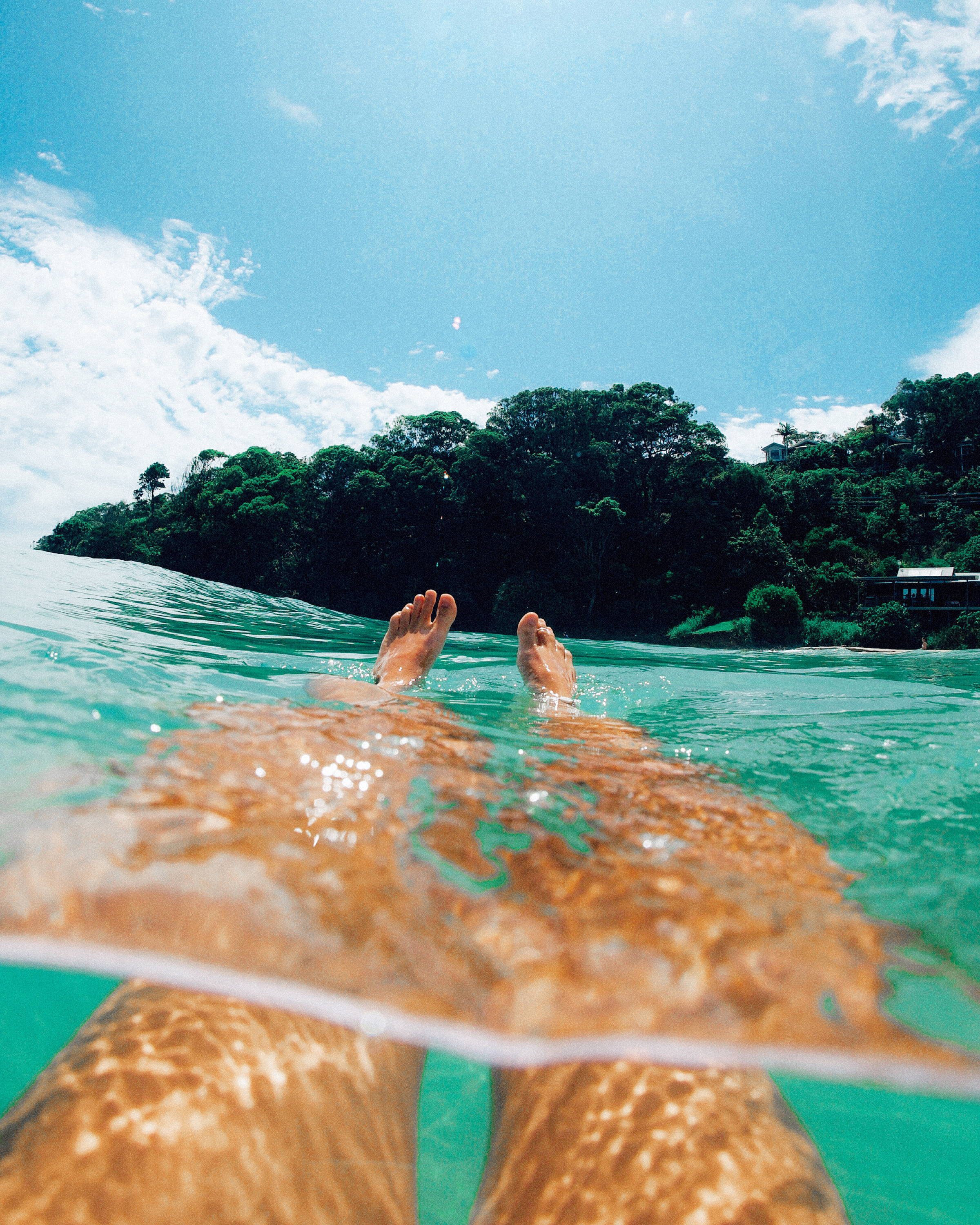 What's the biggest thing you've learnt about yourself since you started traveling?
I've learnt that I need to stop setting expectations for places or experiences and just let them happen as they come. I think it's natural for us as humans to expect things to be a certain way, especially now that we have social media, but the moments I've enjoyed the most have been the ones that I didn't plan or preconceived in my mind.
The Love Crush Puff Sleeve Crop
The Love Crush Maxi Skirt
Tropicana Balconette + Belted Bottoms