As we all know, small daily habits can really add up. Drinking plenty of water will get your skin glowing, while five minutes of morning meditation can make a day of meetings feel a lot less chaotic. That same approach holds true when it comes to the environment. Sure, there are dozens of big-picture steps you can take to drastically change your lifestyle, but that doesn't mean you should discount the more realistic tweaks.
If moving off-grid and composting your egg shells isn't in the cards, trust us, we get it. But as the saying goes, don't let perfect be the enemy of good. Below, we've gathered 10 easy habits — from ditching daily plastics to opting for natural
cotton
fabrics instead of synthetics — that will have you well on your way. Incorporating even a couple of them into your regular routine can make a serious impact over time. And the best part? They won't interfere with your busy schedule or feel unattainable even if you live in a concrete jungle.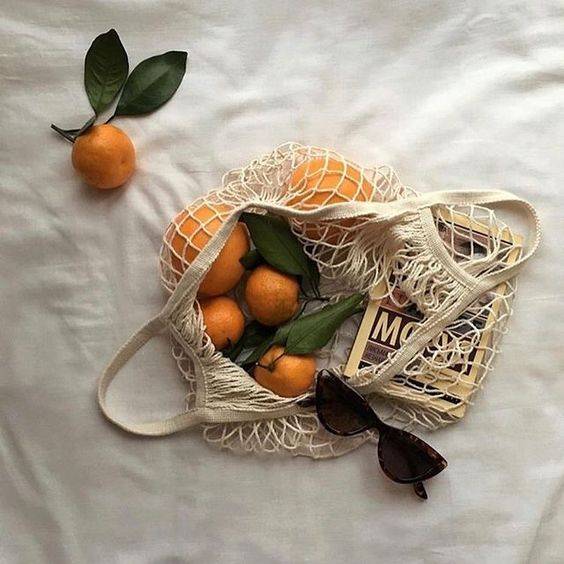 1. In the Bag
One of the best things that you can do for the planet on a daily basis is swap out plastic shopping bags for a few trusty, reusable carryalls. Foldable, uber-light ones are cute and cheap, so we're guessing you already bring them along on grocery runs. Now, it's time to step it up. Make cotton canvas totes a lifestyle staple to be carried at all times alongside your keys and phone. Don't just use them at the grocery store — books, pharmacy items, or new clothes don't need to come home with you in a plastic bag. As for groceries, add three or four smaller cloth produce bags to the rotation. "Store your mushrooms, apples, and all other produce in your cloth bags, or use them when you shop for bulk items like rice or nuts," says Stevie Van Horn, the environmentalist blogger behind the Instagram account @stevieyaaaay. "I can avoid 90% of all plastic packaging by just bringing these along with me."
2. On a Roll

Most stores these days offer the option of having a receipt emailed instead of printed. It might seem like a small thing, but added up over the years, those paper rolls equal forests of unnecessary paper. (Besides, who wouldn't want to avoid frantically pouring out an overstuffed wallet to find that one receipt you need to make a return?)
3. The Touch, The Feel

The next time you're buying a new wardrobe staple, pay attention to the style and the label. Being aware of the fabrics you're buying is a smart habit to get into. There's no single holy grail, but cotton is by far a top choice for its natural, plant-based properties. The fabric's durability also means that you can invest in fewer, better pieces rather than constantly stocking up on low-quality disposable ones. Not to mention, cotton is very breathable and doesn't retain odours, which equals less money, energy, and water spent on laundry.
4. The Last Straw

Some bars and restaurants have already taken the initiative to stop handing out disposable plastic straws — one of the biggest pollutants of waterways and beaches. Unfortunately, they're not yet in the majority. Do your part and keep a reusable aluminum or glass version in your purse. It's a super-easy and small tweak to your daily routine and takes 30 seconds to clean at the end of the day. If you're feeling extra ambitious, a bamboo fork and knife set is a great swap for plastic cutlery. The same goes for a cotton cloth napkin. "Every time that I bring my cloth napkin with me, I end up using it in one way or another," says Van Horn. "They are practically weightless, easy to carry, and available in great, classy patterns that make taking it out less daunting."
5. Farm To Table

The next time you're picking up groceries on your way home from work or heading out on the weekend to stock up on fruits and veggies, opt for a farmers' market or local business. In addition to helping support sustainable farmers who are more likely to care for their employees and the environment, you're also pitching in when it comes to pollution (by cutting out the carbon emission that happens with big-chain deliveries). Buying seasonally will often make things less pricey and guarantee that you're getting the freshest produce around.
6. The Write of Way

You'd be hard pressed to find anyone who hasn't hit "print" on a document and ended up with 30 pages of nearly blank paper save for a printer ink status line. And that's not to mention the pages that seem to flow from the machine at the end of a web article. Sure, it's better to cut down on printing altogether, but sometimes that's not an option. Instead of trashing those pages, use them for meeting notes or brainstorming sessions that you won't need to keep around or present to your boss. It's an easy way to save some trees.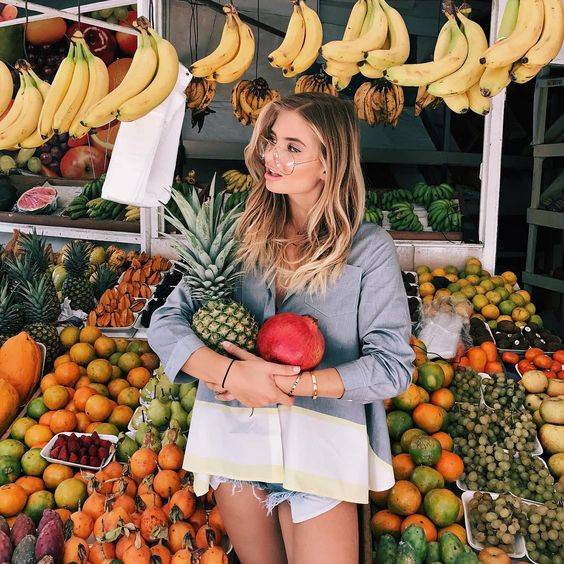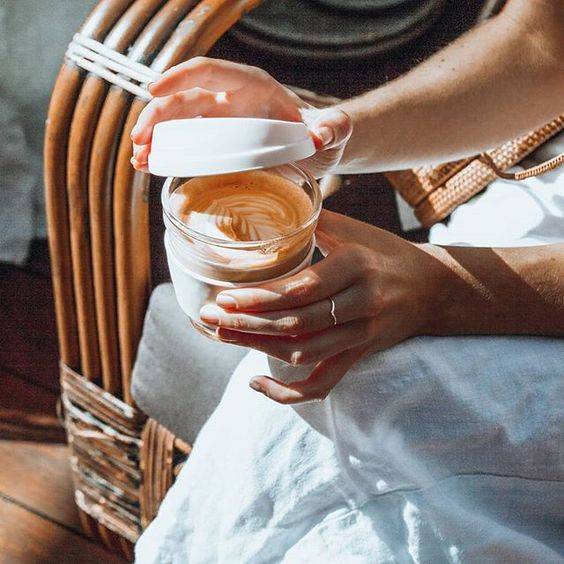 7. One & Done

Consider the number of disposable coffee or water cups you go through in a day, a week, or a month at the office. Though they're paper on the outside, the inside is lined with a thin plastic called polyethylene, and according to various environmental groups, less than 1% of coffee cups ever end up being recycled. That's a pretty sobering fact, not to mention a really good reason to finally ditch them for a good-looking reusable mug or glass water bottle. Besides the positive impact on the planet, making and calmly enjoying a cup of tea is a great way to build a five-minute meditative break into your day.
8. Leader of the Pack

If you've already got a stack of plastic food containers at home, keep using them until they need to be replaced. But when that time comes, don't reach for more plastic. Instead, consider the alternatives. Reusable, beeswax-based wrapping paper is great for sandwiches and snacks, while tin bento and lunch boxes are a lot more planet-friendly. Or take a page from Van Horn's book and commit to a simple mason jar with a wide mouth. "I have used it as a water bottle, at cafés for tea and coffee, as a compost jar until I get home, and for leftovers when I go out to eat," she says. "It's super light and fits easily into a purse or backpack."
9. A Good Turn (Off)

Worried about global warming? Shutting off your computer at the end of the day instead of putting it to sleep or running a screen saver is a good way to fight against it. According to the U.S. Department of Energy, 75% of electricity in a home is used to keep electronics that are not actively being used running. Shutting off a single desktop computer reduces its carbon emission by over 80%. Now that's a no-brainer.
10. Wipe the Slate Clean

If you've fallen into the habit of using multiple disposable wipes per day in your grooming routine, it's time to consider some hard facts. In addition to clogging up sewer systems and costing your city tons of money, countless brands add plastic to their wipes to make them more sturdy. The result? Tons and tons of microplastics that never break down and instead destroy our lakes and oceans. Not to mention, they're eaten by all kinds of marine life, which in turn ends up on our plates. That said, opt for a soft, reusable towel or biodegradable wipes instead.