(via wideopeneats.com)
Tis the season for outdoor BBQs, backyard parties, and poolside get-togethers. While all these activities make summer into summertime, they all require ice cold cocktails to really get the party started. After all, what is a party without a beverage? However, making sure that your guests are properly hydrated can pose a problem. How do you make sure everyone has a mixed drink in their hand and that you get to enjoy the party yourself?
You could hire a bartender. Too expensive. You could stand there and mix the drinks yourself. That option leaves you working all night with no time to enjoy the party. You could leave a bunch of mixers and liquors out. However, without supervision things will get spilled, liquor will flow a little too freely, and glasses may get broken.
So that leaves one solution: whip up a big batch cocktail beforehand so a refreshing cocktail is available all day long. With no hassle and no mess, it is the ultimate solution for an easy, stress-free party beverage.
Are you ready to get mixing? Here are 10 delicious big batch cocktail recipes to get you started, all with four steps or less!
1. PINEAPPLE ROSÉ SANGRIA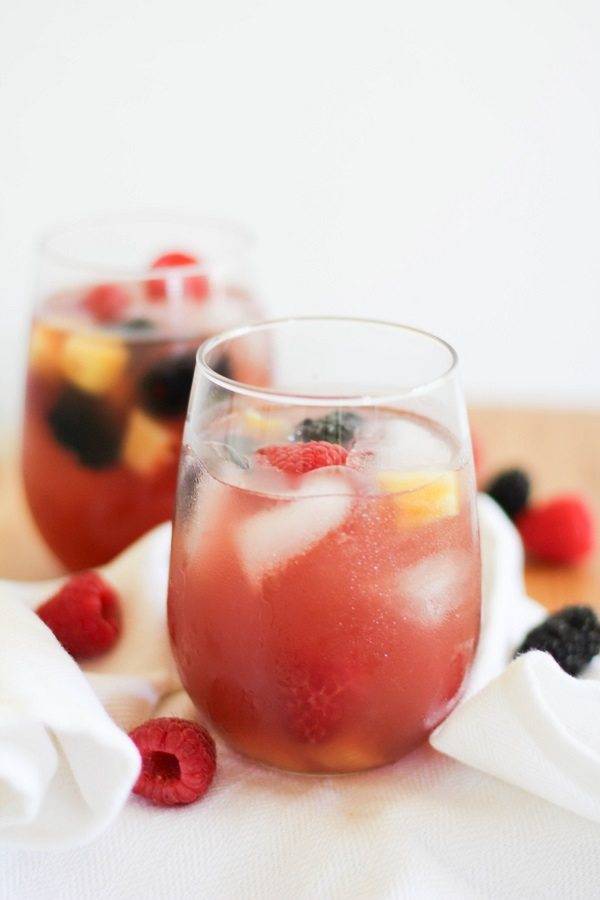 Not a big fan of sangria? Bored of traditional red wine sangria and want to give the classic drink a twist? Whatever your reason for changing it up, this version is guaranteed to pique everyone's pallet.
To amp up the fizz, use a rosé sparkling wine or champagne as an addition. Get the full recipe here.
2. WATERMELON HIBISCUS LIME MARGARITA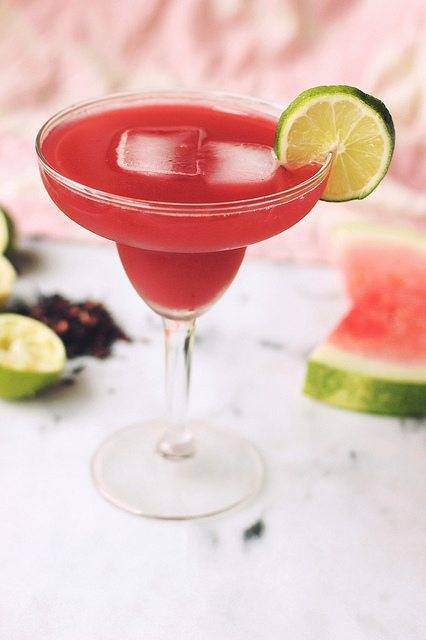 In today's world, a margarita is no longer just lime juice and tequila. It is anything but. However, with all the flavour competition from blood oranges and wine cocktails, it is hard to find those hidden gems that make margaritas not weird, but wonderful.
Thankfully, we've found this Watermelon Hibiscus Lime Margarita for you. Watermelon captures the flavours of summer, and hibiscus and lime make it tart and refreshing even on the hottest days. Get the full recipe here.
3. BLUEBERRY LAVENDER VODKA SPRITZER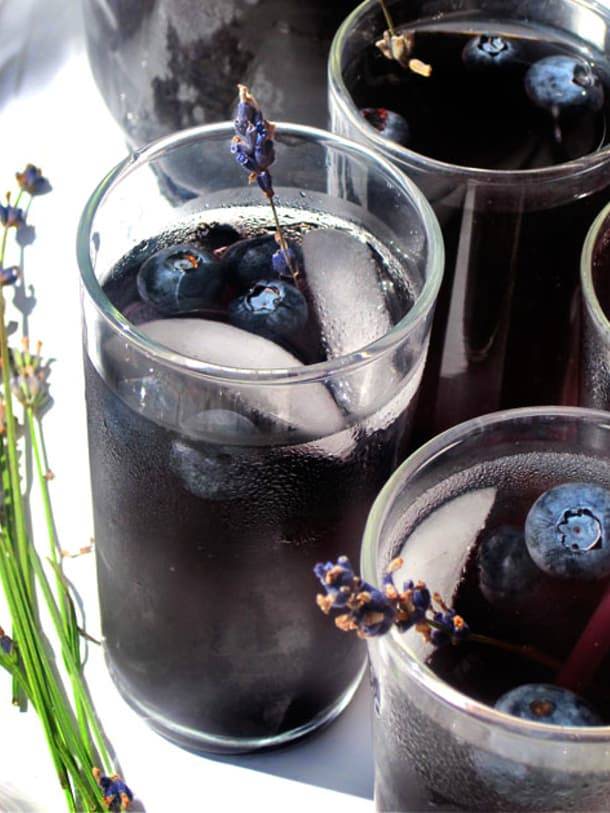 This cocktail has the simplicity of a backyard BBQ and the sophistication of a day at the races. So whatever you want to do, if you invite this cocktail and some friends along, it's sure to be a fun ride.
If you aren't a big fan, consider substituting in blackberry or raspberry in its place. Get the blueberry-lavender simple syrup and cocktail recipe here.
4. STRAWBERRY BLOOD ORANGE RUM PUNCH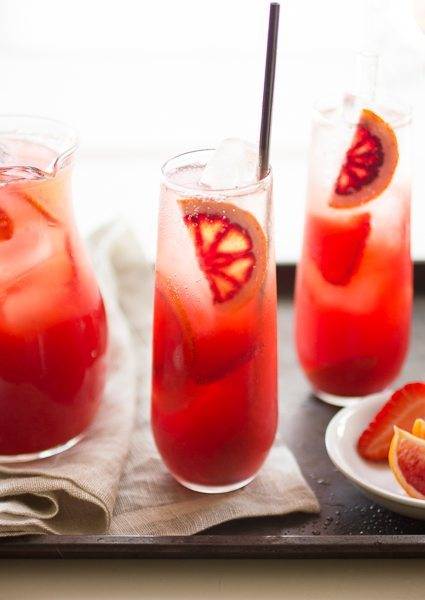 Layered with as much colour as a Negroni, this rum punch will have you ready to celebrate. Bursting with citrus and infused by strawberries, this cocktail will make your guests feel like they're sipping on a summertime sunset. Get the recipe here.
5. FROZEN MANGO MARGARITA FROSTIES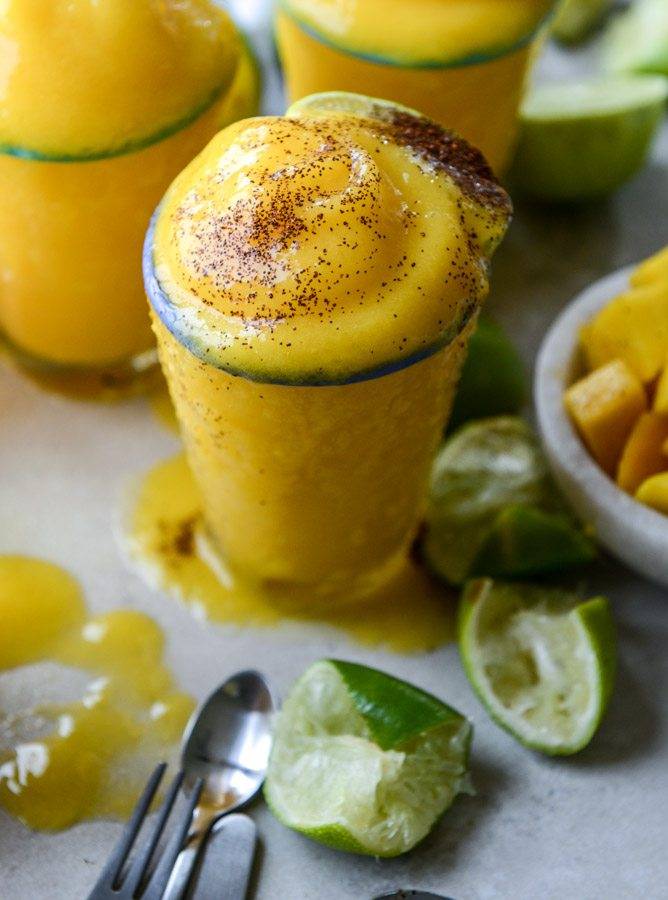 You read that right, this is a frosty, and it looks dang delicious. This isn't one of the pounder cocktail recipes you can gulp in one sitting without risking brain freezes.
Instead, this thick margarita could be considered one of the dessert recipes of your barbecue because it is just that delicious. Find the recipe here.
6. STRAWBERRY WINE PUNCH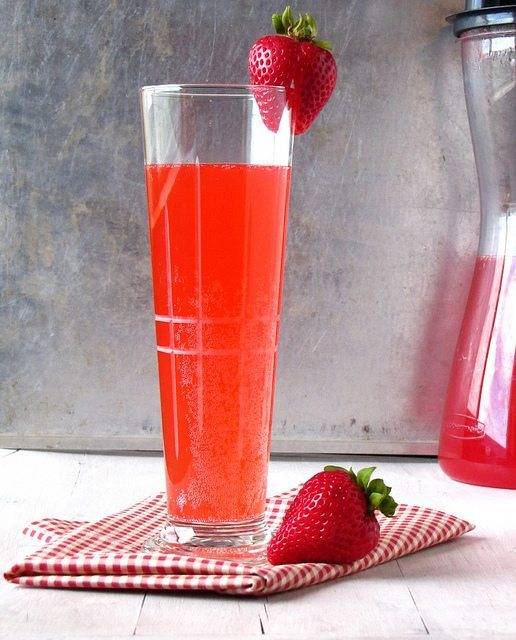 Let's be honest, sometimes you want a wine punch instead of a liquor-based one. Wine punches are the best drink recipes for those long days in the sun where hours sipping on vodka is probably not the best idea.
The splash of lemon juice in this recipe really pulls it together, and honestly a dash of simple syrup would be delightful, too. Get the full recipe here.
7. CIDER RUM PUNCH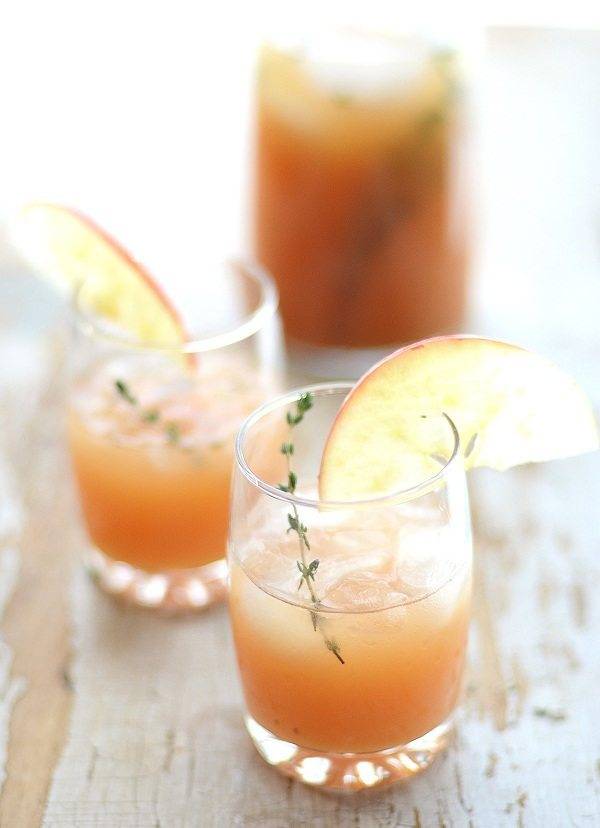 Give yourself a taste of autumn's crispness with a Cider Rum Punch. Rum punch is an easy pitcher cocktail to whip up and is one of the most popular big-batch drinks you can make. No one will be disappointed with this flavour profile. Get the recipe here.
8. VODKA MINT LIMEADE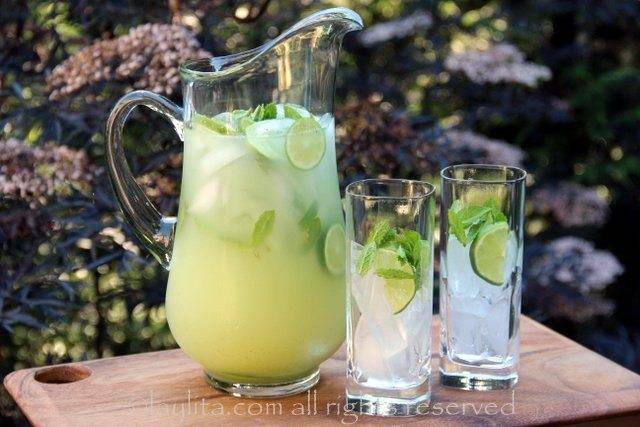 Limeade is a classic summer drink. Tart, tangy, and just the right amount of sweet, it provides relief even on sweltering days. Add a little vodka to the mix and you just might forget about the sunburn, too.
If you want to get a little fancy, add some pomegranate juice for an even tangier option, Get the recipe here.
9. BUBBLY CHAMPAGNE PUNCH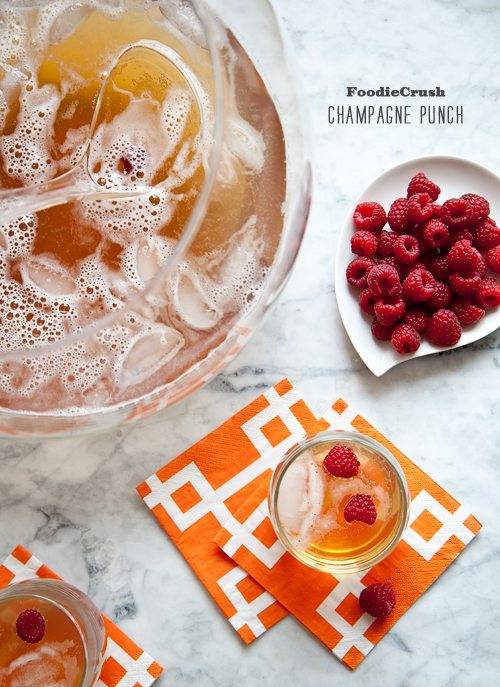 An old fashioned punch is reminiscent of trash can punch or Jungle Juice, but this particular champagne-based recipe adds a little class. Get the recipe here.
13. PIÑA COLADA SANGRIA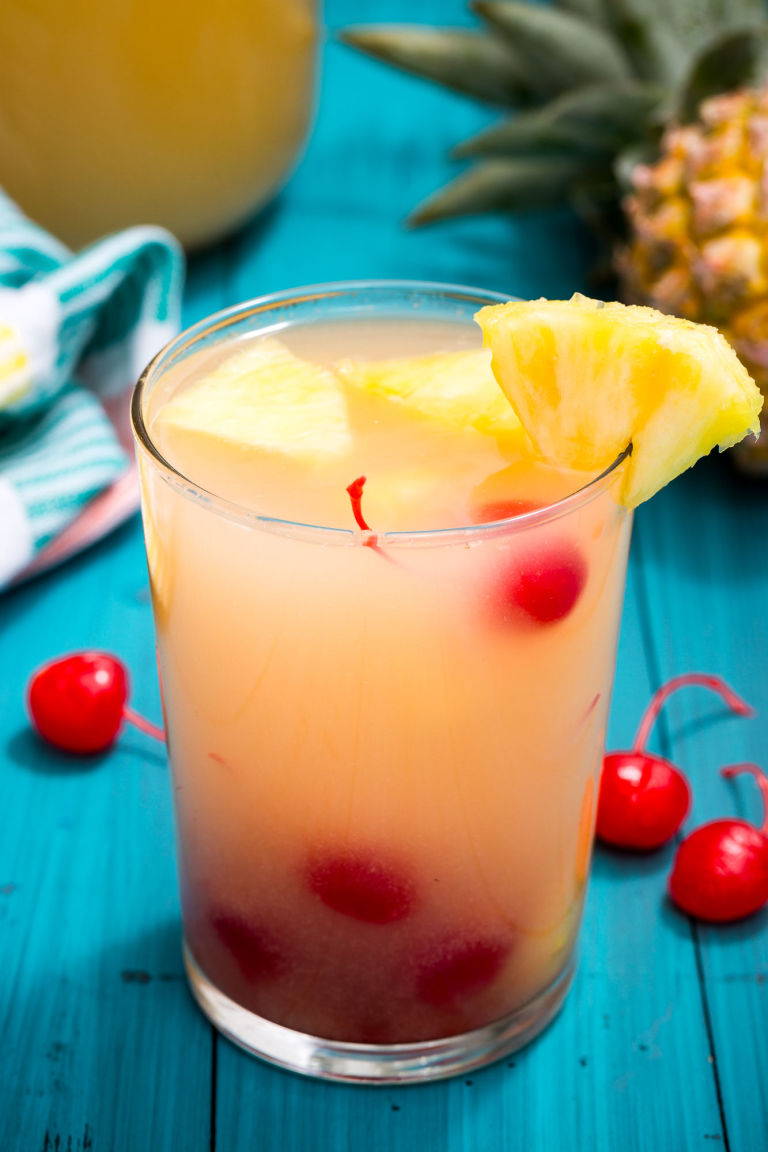 This sangria recipe pulls together the flavours of a piña colada without the hassle of prepping each cocktail one at a time. Find the recipe here.