If you're not already, podcasts are seriously something to get around. Whether you're into True Crime, Current Affairs, Health and Beauty or Documentaries, there's a podcast for you.
This collection of podcasts are ones that you can listen to back-to-back, profound storytelling and wild entertainment, their binge-worthy at the least.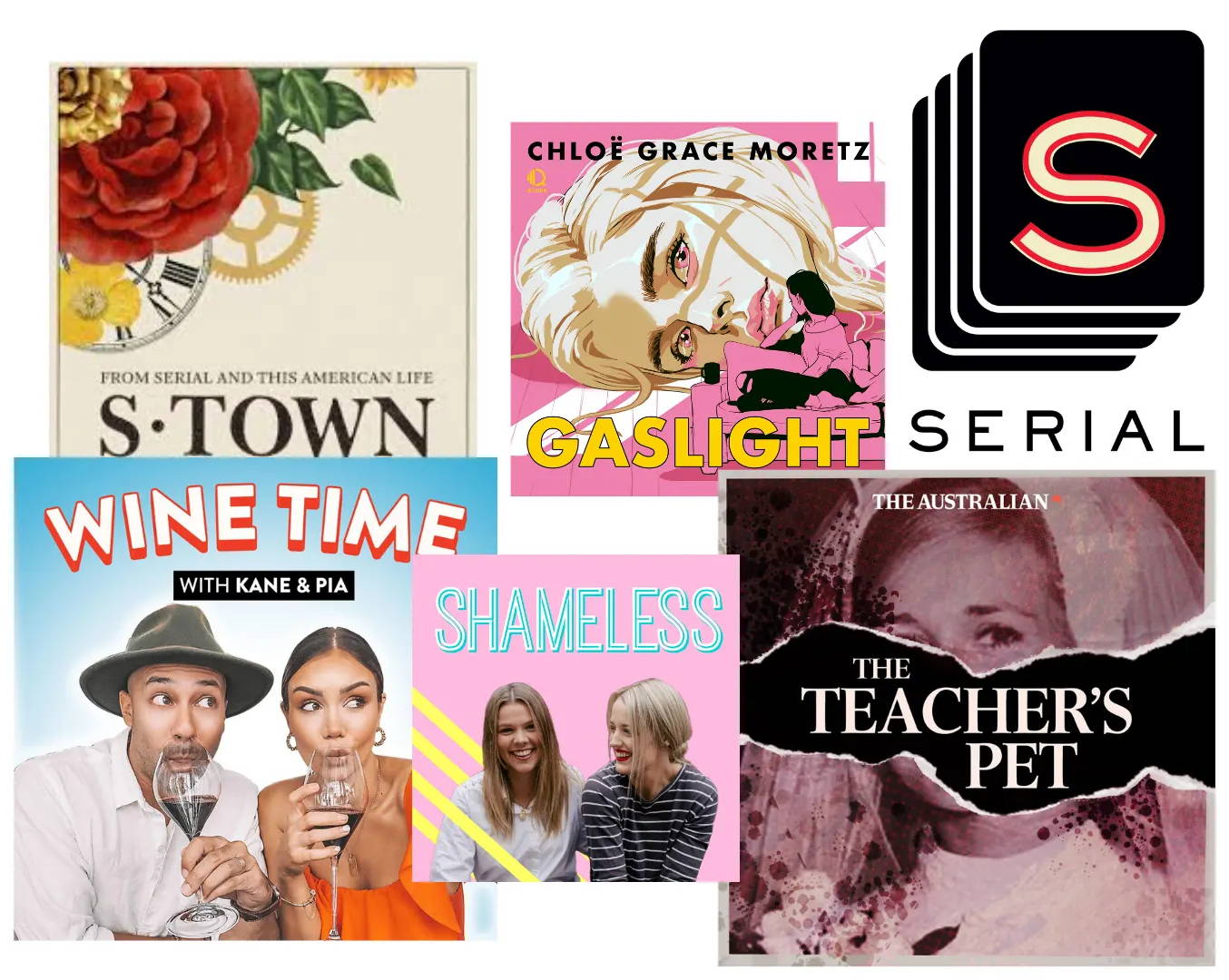 Serial (season 1)
The podcast that made podcasts popular. This is a captivating story that follows a journalistic investigation into the conviction ofAdnan Syed for murdering his high school girlfriend. It's hard to say much without giving anything away, so please do yourself a favour and give Serial a listen. You'll be hooked
S-Town
This one took me to places I did not expect. Hosted by Brian Reed, the story begins when he receives a letter from a man named John B. McLemore. He claims there's been a murder in his hometown, a place he completely despises. What unfolds during the recording of this show is a painfully beautiful insight into the troubled and charismatic life of John B. McLemore.
Crime Junkie
This one is for the True Crime Lovers! Each episode focuses on a new crime where hosts Ashley Flowers and Brit Prawat cover the end-to-end details of the case. They look at murders, missing persons and serial killers and follow the story exactly as it played out, uncovering evidence and suspects in a narrative format.
Gaslight
Unlike most podcasts I've listened too, Gaslight is a fictional story centred around the mysterious disappearance of Danny at the end of senior year. Her friends and family were left devastated including Becca, her childhood best friend. Years later on a rainy morning, Becca receives an unexpected visitor that changes everything. It's a curious story that leaves you wanting more and more.
Teachers Pet
Another journalistic investigation that received viral success, Teacher's Pet looks at the unsolved disappearance of Lynette Dawson on Sydney's Northern Beaches. The podcast investigates the details of her marriage to rugby player and teacher Chris Dawson and his affair with his 16-year-old student.
Shameless
A pop culture podcast, "created for smart women who love dumb stuff". With new episodes released every Monday, Zara and Michelle delve into the top pop-culture and celebrity news of the week. Its refreshing and wildly entertaining conversation.
Wine Time with Pia Muehlenbeck and Kane Vato
As the couple welcome the weekend with a bottle of wine, they discuss the ins and outs of their life as creators in social media, topics that make the news and general life rambling.
The Quicky
Presented by Mumma Mia, The Quicky is a daily podcast that gets you up to speed on the top stories making headlines. It's an easy and enjoyable way to get across the news every day, minus the shock and horror.