As the mornings become masked by fresh chilled air, we can't argue that summer's reign is slowly coming to a close. While we'll miss our wardrobe of floating floral dresses and linens, we can't deny that we are slightly excited about styling some cozy knits and cool coats as the whether cools.
At the forefront of trends are our talented MINKPINK designers and we sat down with them to ask about what we can expect to see this season. Curious to know what they have to say? Keep reading:
The most practical and cozy trend of them all!!! The "Throw On Cardi" perfect for between season layering - best belted over short dresses or worn slouchy with denim, so think again before you go putting your mini dresses to the back of your closet.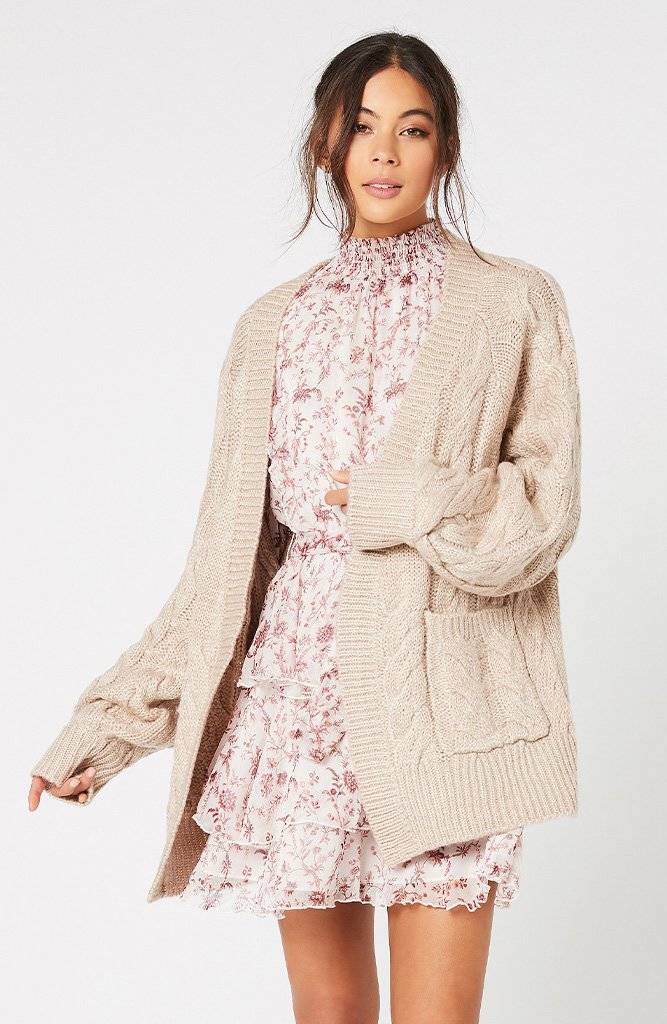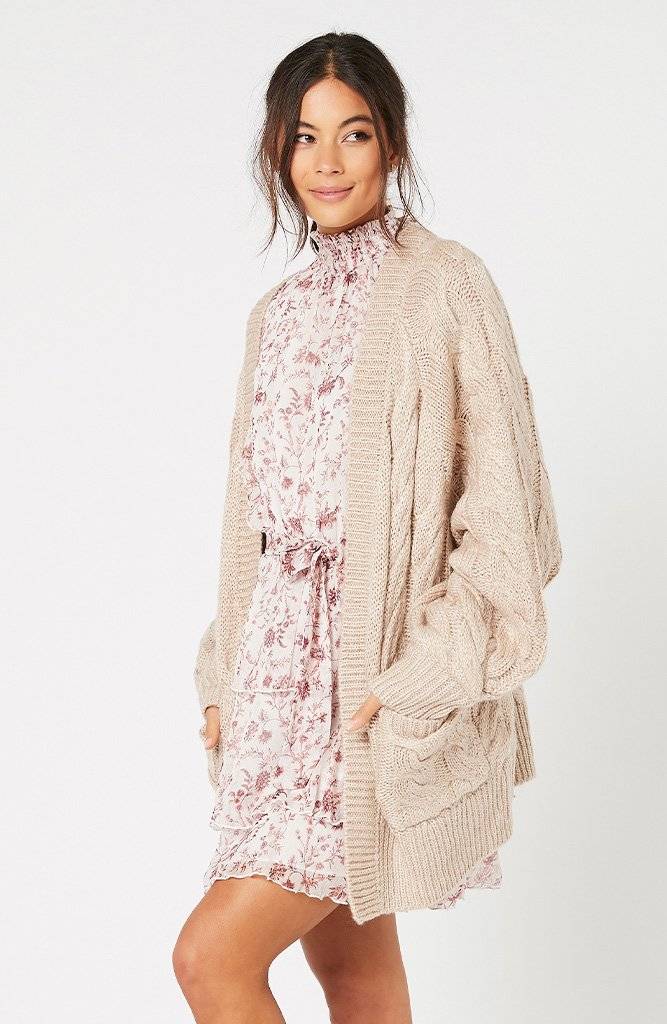 The smocked blouse is the ultimate transitional top, carrying the boho-lover from summer through to fall. Expect to see a mix of revealing and concealing necklines, full sleeves, accentuated by elongated lengths with a nod to classic tailoring with romantic influences.
The reinterpreted bow-neck and soft-tied blouses are set to become the new must-haves for the season. The epitome of femininity, the pussy bow blouse is a subtle statement championed by the scando-cool girl.
Pretty details likes, layered peplums, fluted sleeves and open-back cuts update the midi silhouette. Adored by pastel toned abstract florals that are grounded with deeper tran-seasonal hues. Cosy cardigans and slouchy oversized sweaters contrasted against flirty dresses and silky slip skirts for weather appropriate dressing.
Styled with slouchy knits and romantic full blouses, the winter short is the ideal for autumnal dressing.