This year, the spring 2020 shows churned out somany inspo-worthy manicures, like modern French manis, minimalist accents, and animal prints. Below is a round up of the 12 best spring 2020 nail trends that you're going to see everywhere next season (if not sooner; we're impatient) to get you inspired for the new season.
1. Creamy hues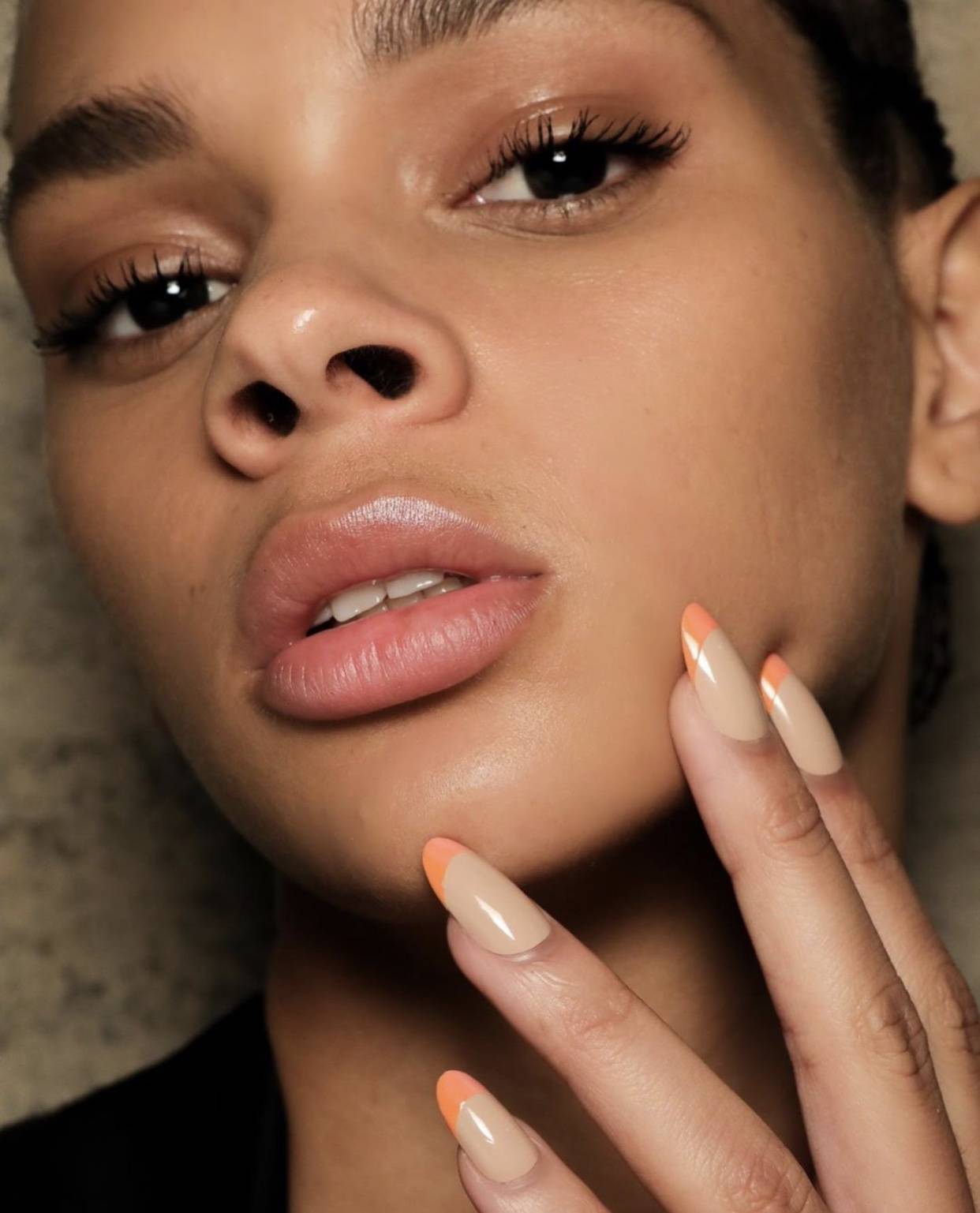 I mean, does anything feel more inherently ~spring~ than creamy nail polishes? Nail artist Miss Pop created the prettiestcombinations of oranges and pinks against taupes and creams.
2. Micro French manicure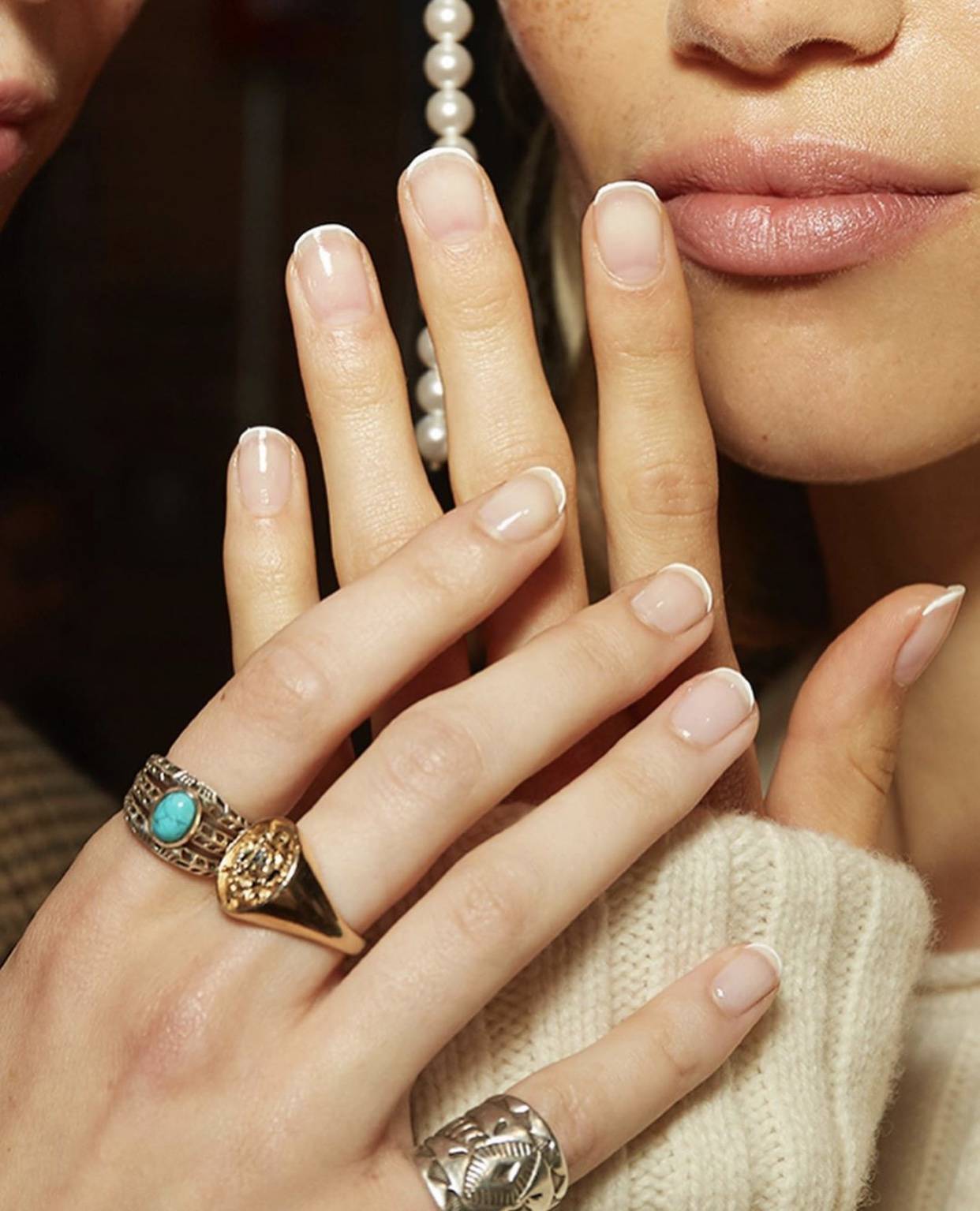 One of the most surprising nail trends for 2020? French manicures. Unlike the blunt French manis of the early aughts, though, the 2020 version is super subtle and dainty, like Betina Goldstein's micro interpretation (think: minimalist white tips and ultra-glossy bases).
3. Minimalist accents


Want to get in on the minimalist vibe without going the French mani route? No problem, since itty-bitty accents are on the rise, too. Consider this nail trend the low-key way to try out nail art.
4. Maximalist accents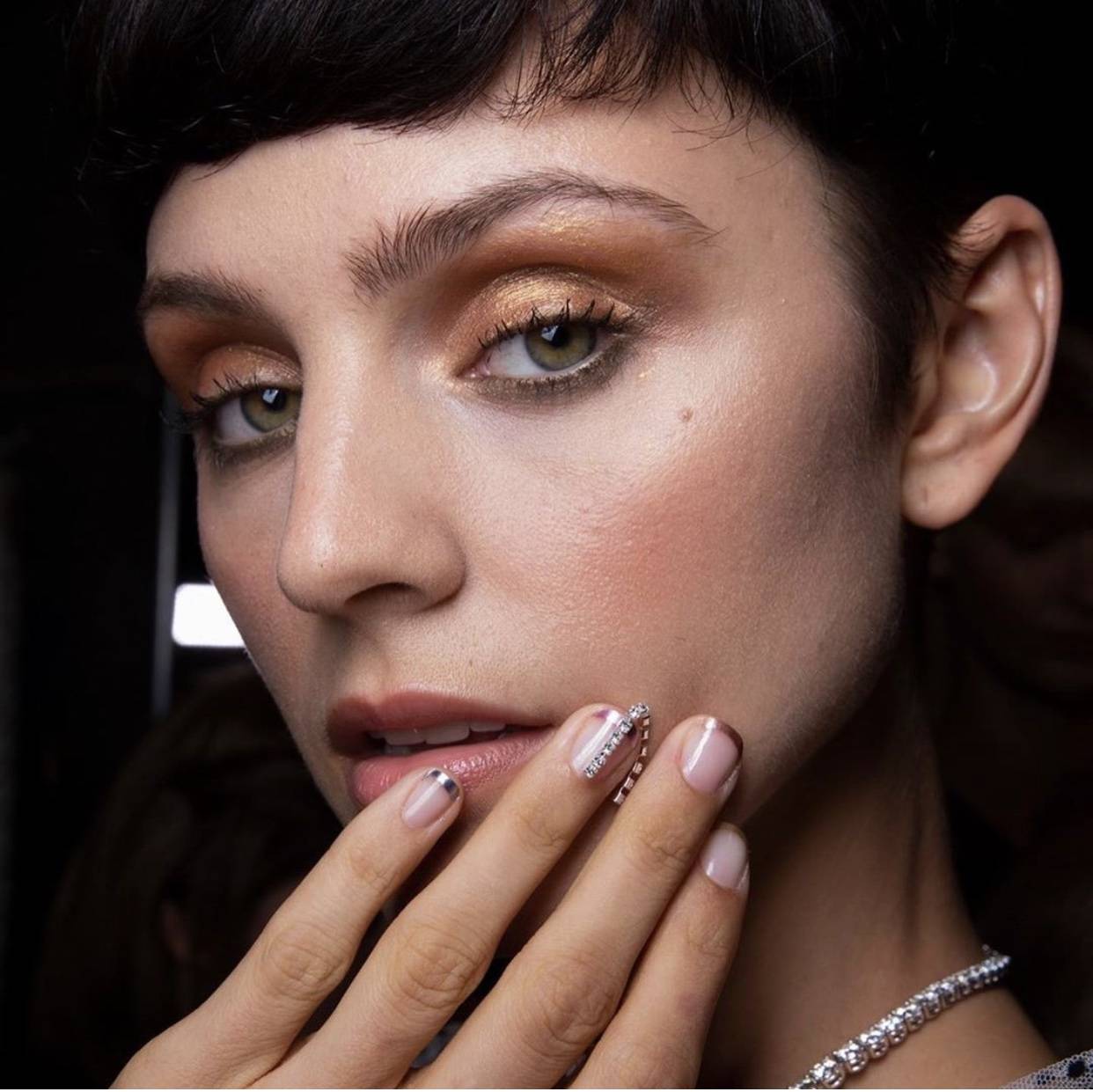 And on the totally flip side, maximalist accents (like, over-the-top jewels and glitter nail polishes) are worth paying attention to if you're into the statement-making trends.
5. Animal prints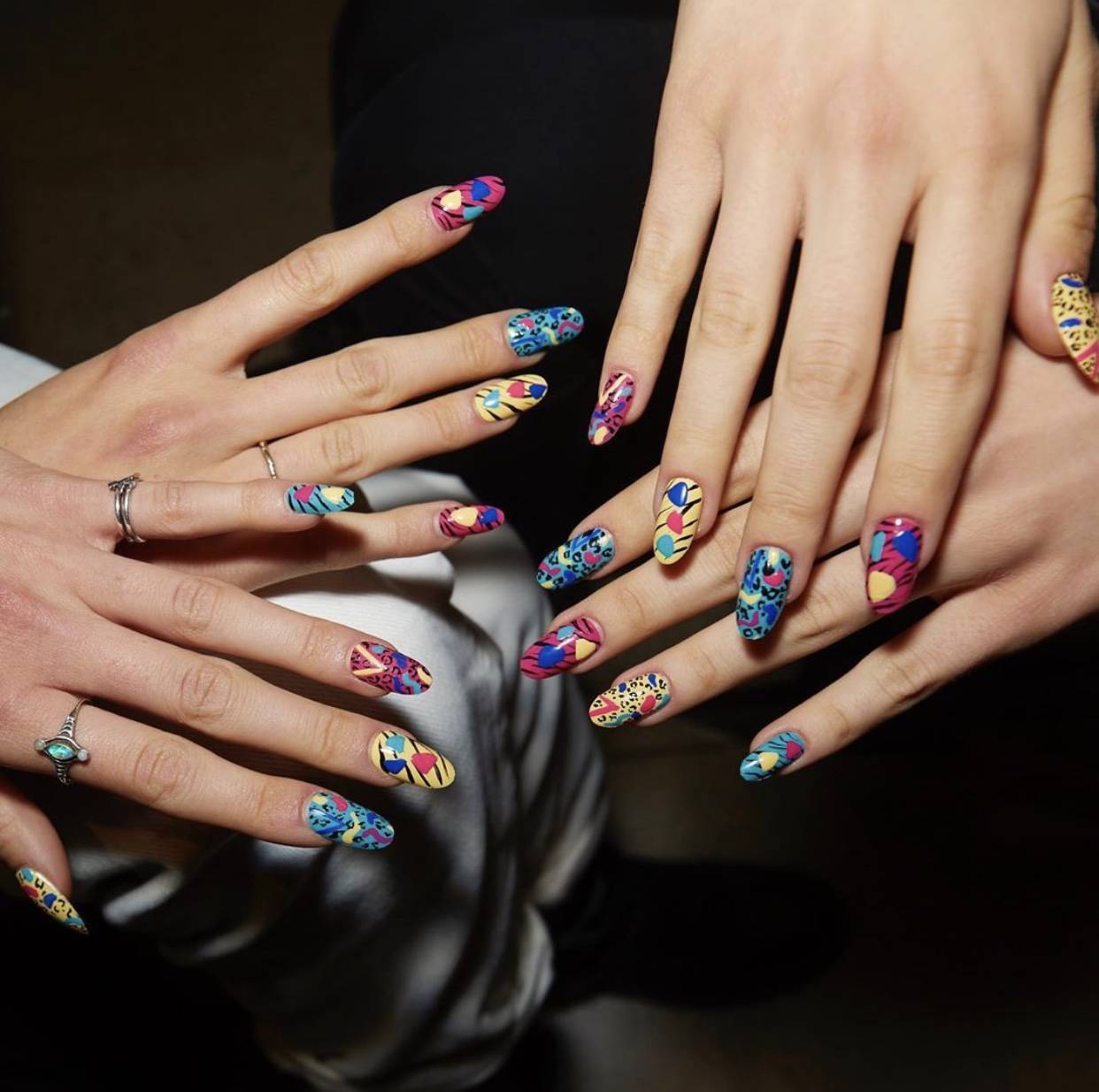 Animal prints are going to continue into 2020, and not just on your midi skirts. Yup, your nails will also be getting the animal treatment, in super-bold colours and designs.
6. Pastel yellow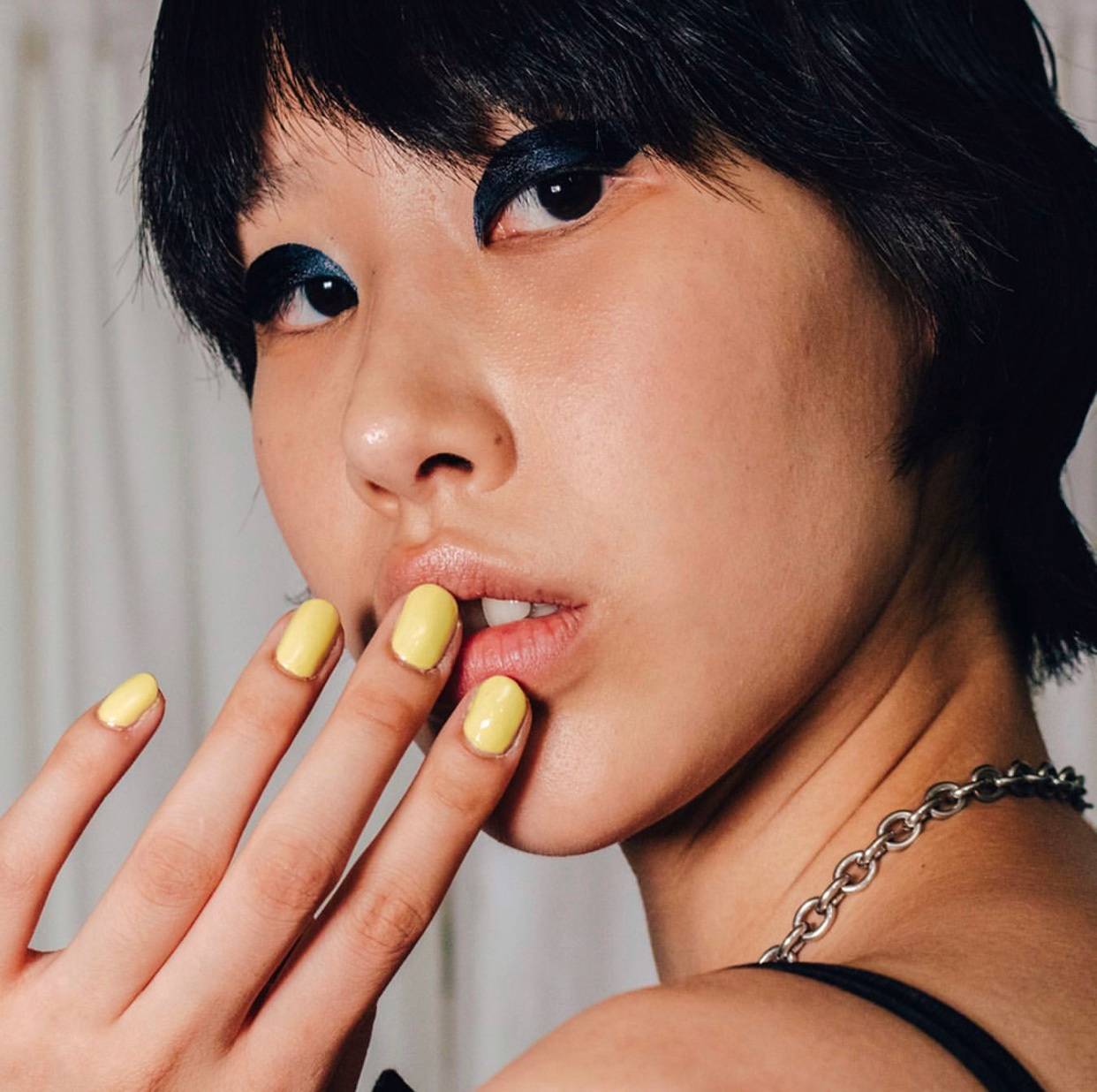 I know, I know—pastels for spring? Groundbreaking. But seriously, this super-dreamy shade of creamy yellow is going to be ev-ery-where come 2020, and we're not mad about it. Before you book your mani appointment, make sure you take a peek at Jinsoon's inspo-worthy work.
7. Mixed mediums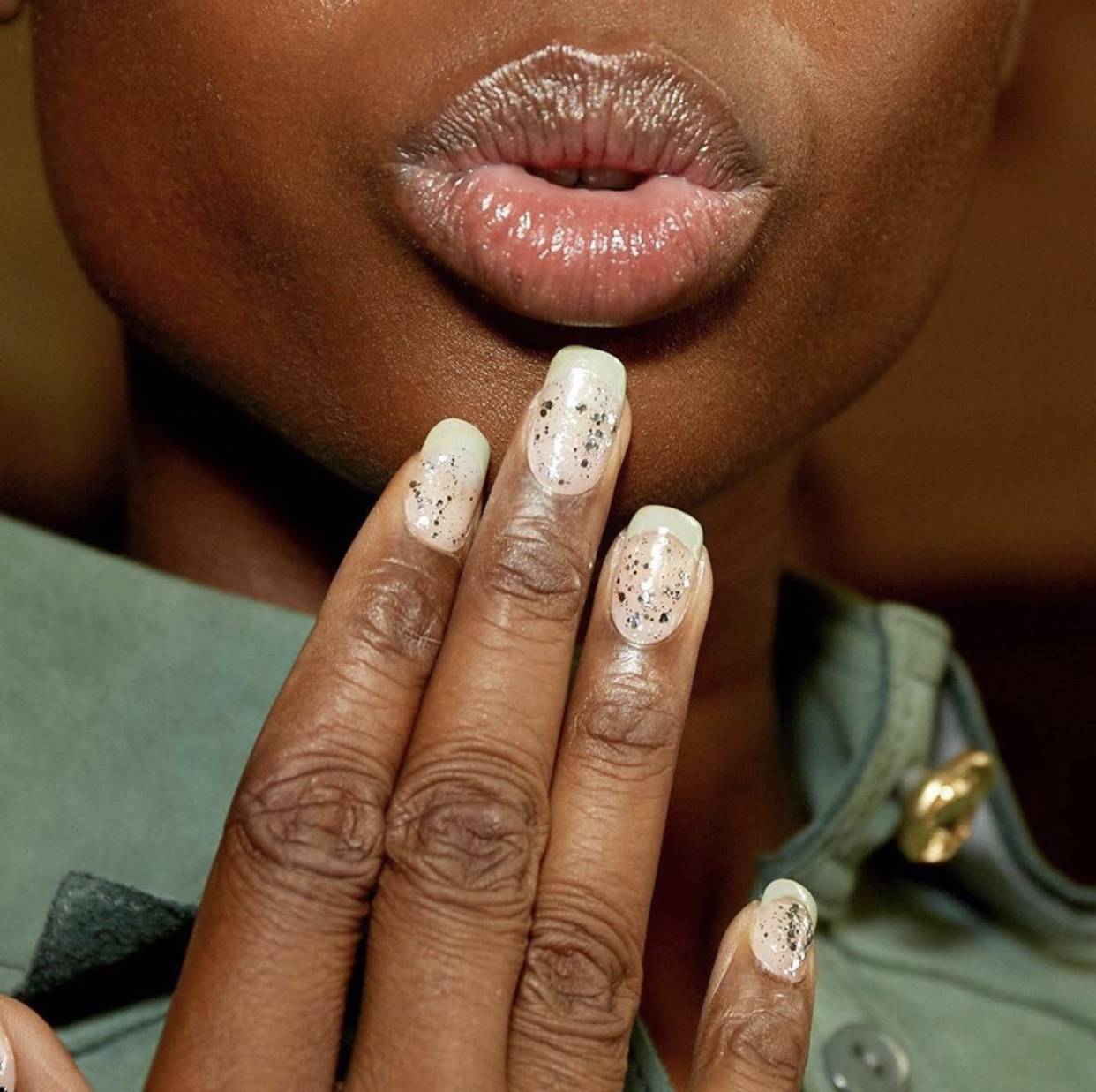 If you're indecisive as all hell, you're going to love this mixed-medium manicure trend for spring 2020. Julie K. sent models down the Christian Siriano runway with mint-green polishes, matte tips, and lucite, sparkly bases. Kinda the best of both worlds, right?
8. Metallics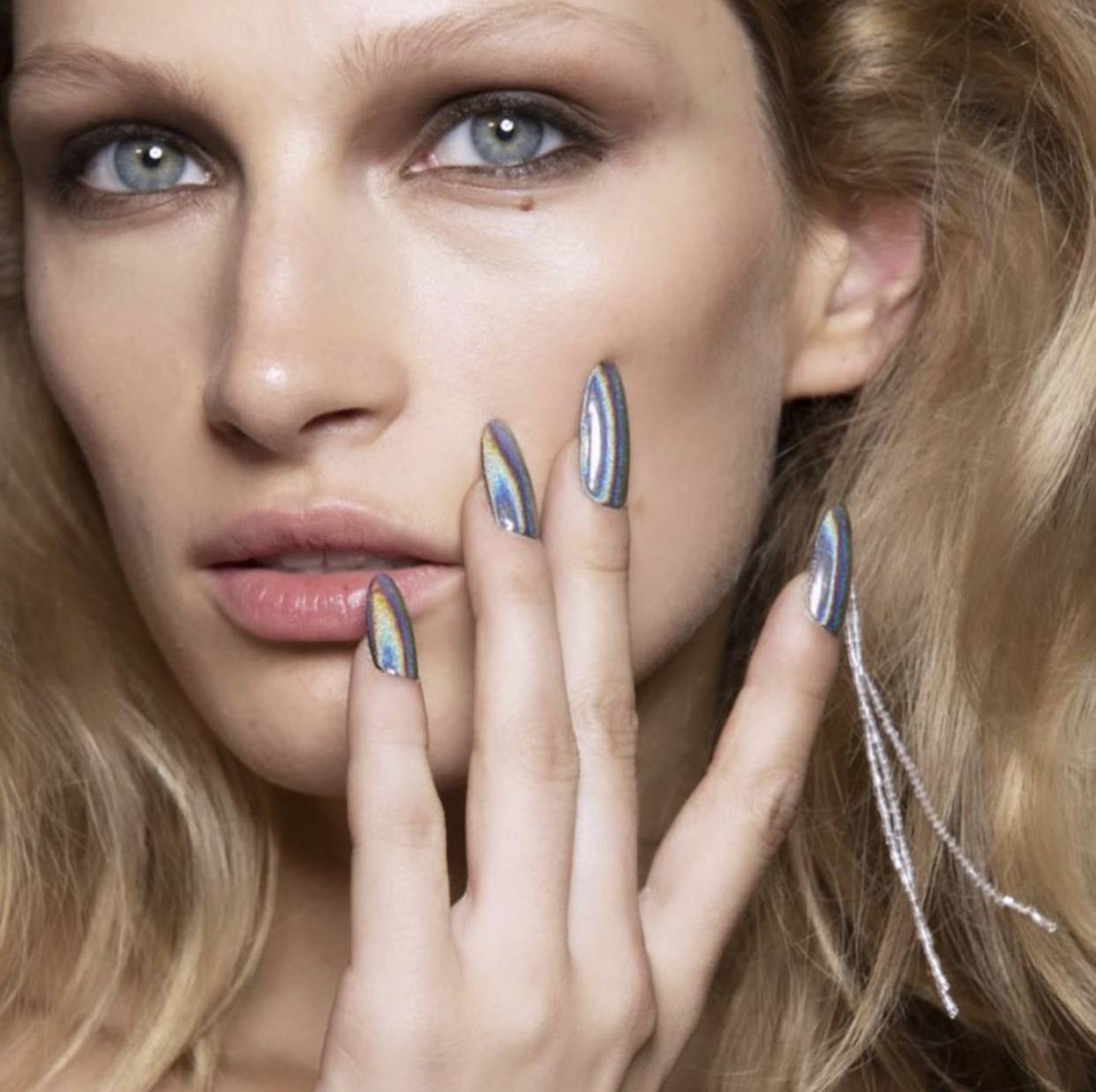 Heavy metal is in, folks. If acrylics are kinda your thing, prepare to try out this 2020 nail trend immediately—it was practically made for long-ass nails.
9. Barely-there polish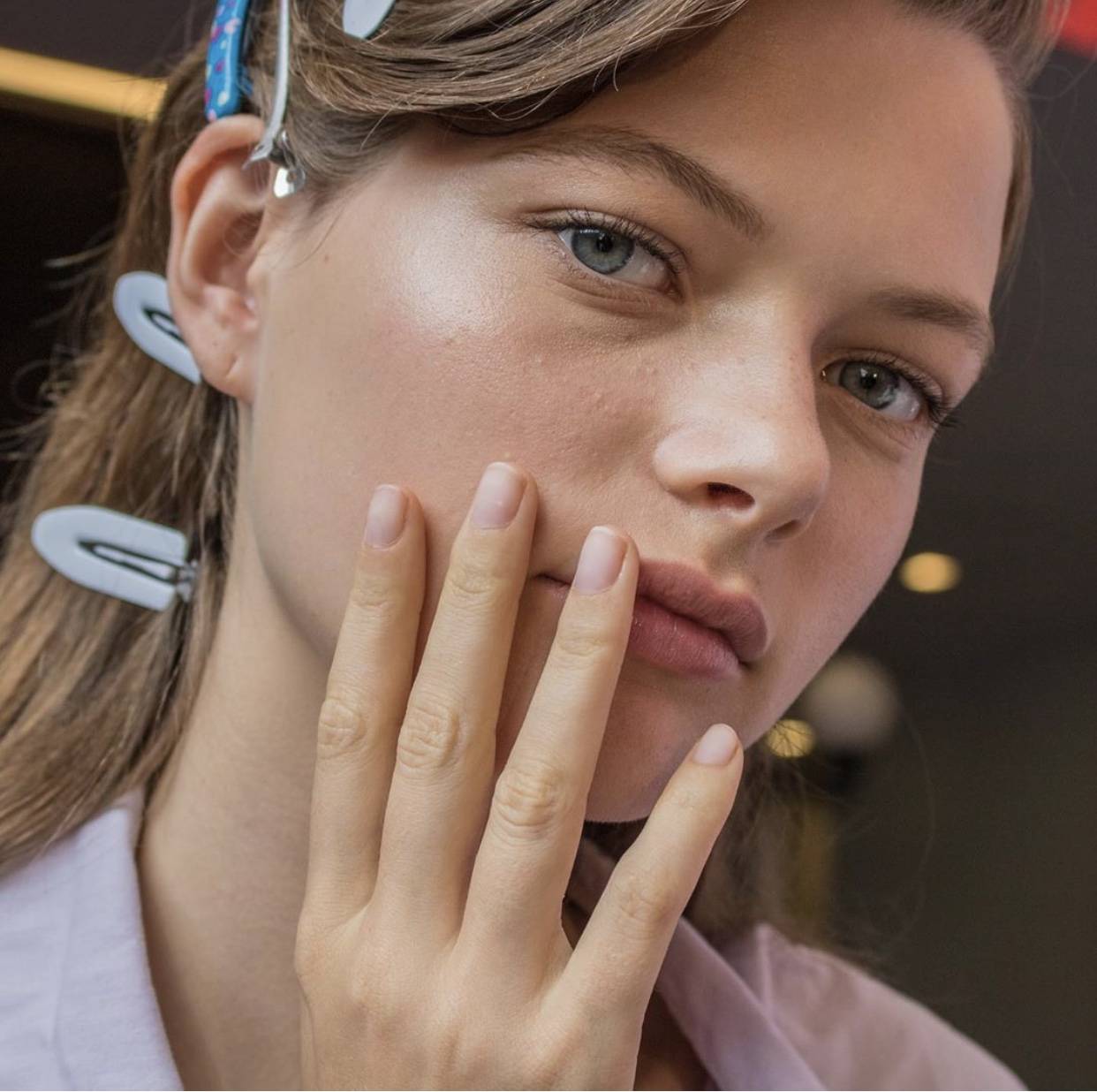 Upon first glance, the Jinsoon manicures at the Coach show seem...non-existent. If you look more closely, though, you'll see the models walked the runway with barely there polish against clean, healthy nails. If this is a trend for 2020, sign us up.
10. Pearl tips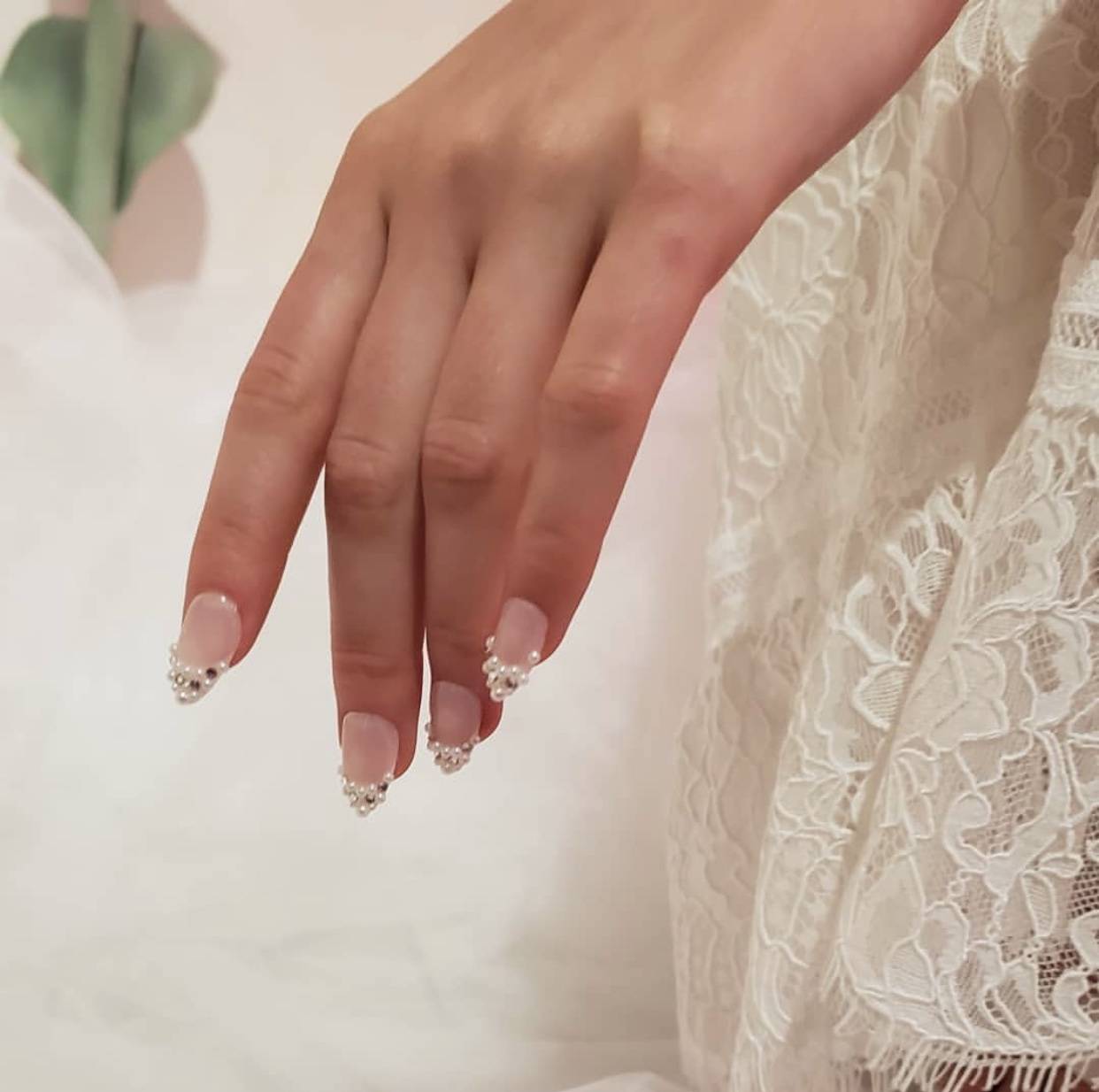 Not over pearls? Good, us either. Among the many inspo-worthy spring beauty moments at Alice and Olivia (did you SEE the lavender sprigs in the models' hair?!), Gina Edwards' pearl-accented nails ranked pretty damn high.
11. Negative space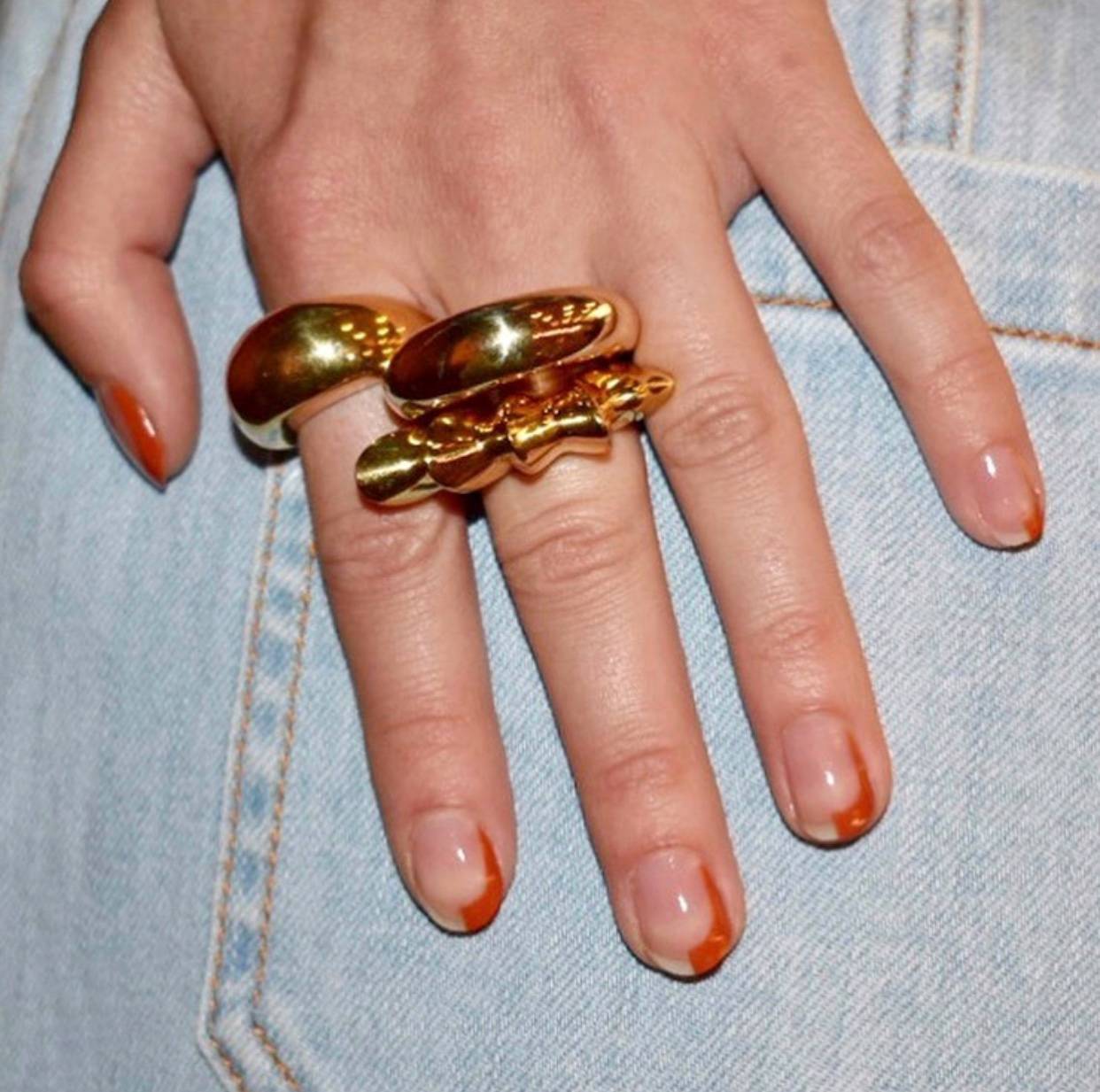 Like, sure, negative-space nail art is always a thing, but the subtle orange nail polish in this look feels extra fresh.
12. Matte polish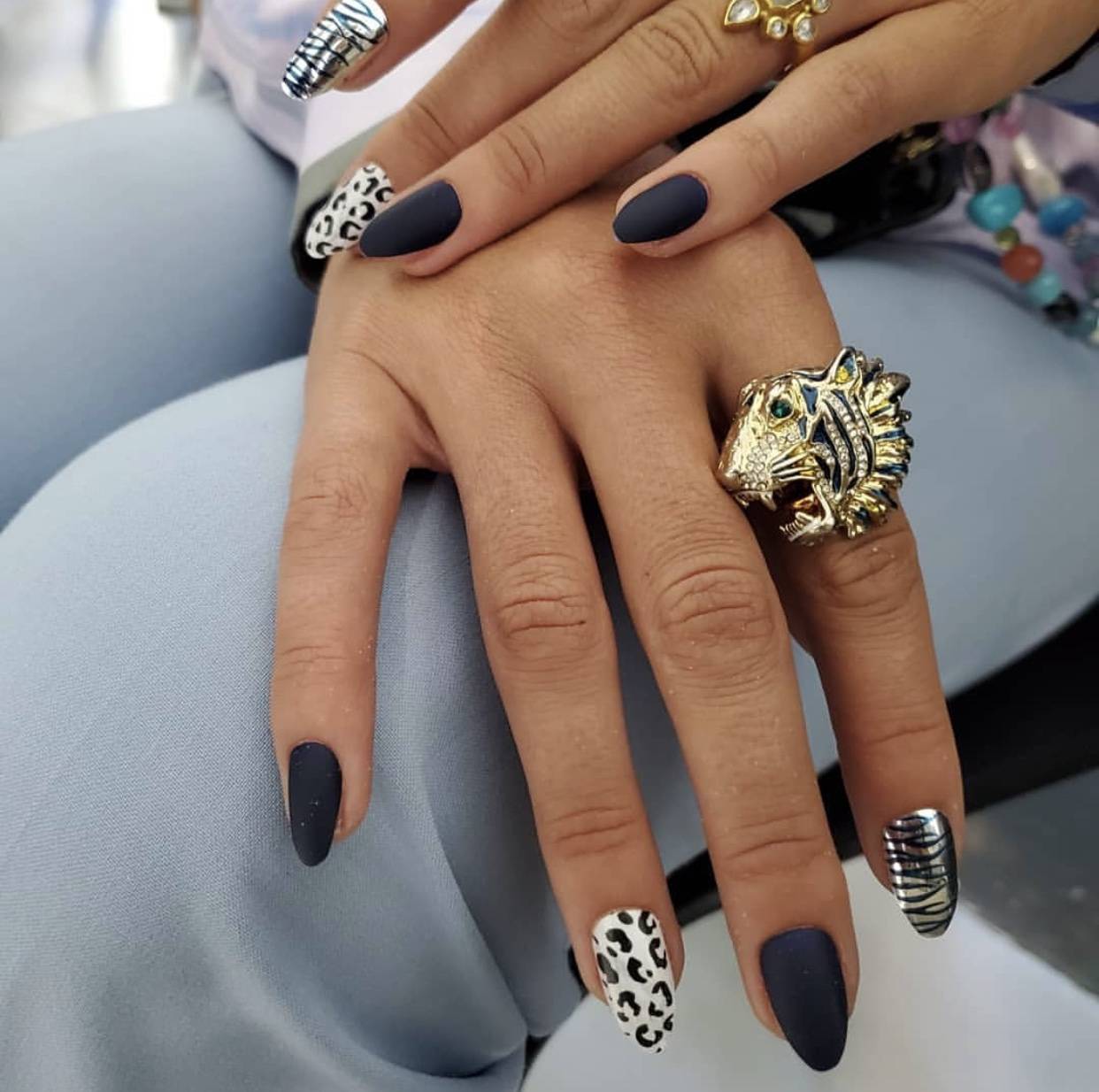 Gina Edwards's combination of animal-print nail art and matte nail polish is unreal. Even if the animal print feels a little extra for your aesthetic, there's no reason you shouldn't try out a clean, matte-polish manicure for 2020.